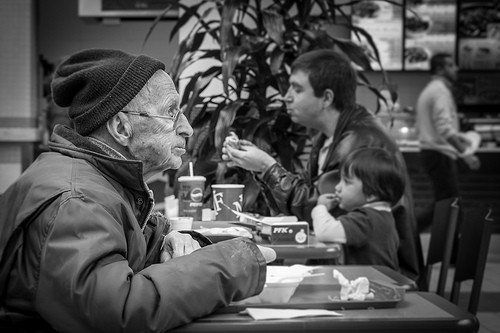 Loneliness and social isolation at old age can lead to adverse health outcomes, including early death, researchers reveal.
John Cacioppo, professor of psychology at the University of Chicago in the US and colleagues found that being isolated from the society at old age affected both mental and physical health of a person. The social isolation led to a sudden rise in blood pressure, poor sleep, spike in the stress hormone cortisol, changes in immune system and depression, thus affecting overall well-being of the person.
According to Professor Cacioppo, extreme loneliness can increase risk of early death by 14 percent.
Previous studies have shown that loneliness causes more harm to the health of an elderly person than obesity. Researchers pointed out a 2010 study that reported that risk of early death caused by loneliness was double the impact caused by obesity.
Concerned with the findings, researchers urged old people to remain socially active, even after retiring from their job.
"We have mythic notions of retirement. We think that retirement means leaving friends and family and buying a place down in Florida where it is warm and living happily ever after. But that's probably not the best idea," Professor Cacioppo, told The Independent, UK.
"Retiring to Florida to live in a warmer climate among strangers isn't necessarily a good idea if it means you are disconnected from the people who mean the most to you. We find people who continue to interact with coworkers after retirement and have friends close by are less lonely...it it true throughout the world. I've done studies in Europe and China and we are not seeing any differences, regardless of where we look."
Professor Cacioppo presented his findings at the annual meeting of the American Association for the Advancement of Science in Chicago, on Sunday.
Following are some tips from the NHS Choices, UK that help aged people beat loneliness:
Invite family, friends or neighbours for tea
Smile at people, though you don't know them and try to start conservation with them. For example, cashier at a shop or a person you met at the doctor
Always keep in touch with close people over the phone
Build online connections and keep connected to grandchildren via social networks, e-mails
Participate in local community activities (book club, walking group)
Keep a diary and write down your daily events and experiences
Never wait for others to visit you, but take the initiative to visit your near and dear more often
Start involve in social activities like helping people who need