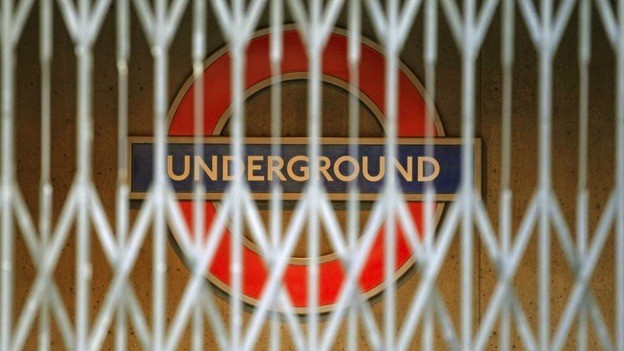 Over three million commuters were caught in chaos on Wednesday, when the London Underground workers began the first in a series of strikes.
UK Prime Minister David Cameron branded the strike as "shameful." However, despite the chaos, several Londoners kept up their spirits high and took to Twitter to give out some of the funniest reactions on the Tube strike.
The Reuters reported that the London Underground rail drivers plan to stay out on strike for two days this week and another two next week, in a row over job cuts and modernisation.
PM Cameron, on his official Twitter account, lambasted the unions and labelled their action as "shameful" and "bringing misery to millions of Londoners."
Speaking in parliament later, he added: "I unreservedly condemn this strike. There is absolutely no justification for a strike. We need a modernised Tube line working for the millions of Londoners who use it every day."
The police were kept on high alert outside the stations, as a few incidents of minor scuffle were reported. While the harried commuters scurried around looking for other modes of transport to get to work, a few kept the spirits up.
The London Tube strike also saw some light-hearted moments, when many took to Twitter.
Some of the funny twitter post were:
Live pictures from the scene at King's Cross #tubestrike pic.twitter.com/cGe4RKtsQH

— Tom Phillips (@flashboy) February 5, 2014
Londoners, don't forget, other methods of transport are available. #tubestrike pic.twitter.com/vfDgn8CfvM — keverrst (@keverrst) February 5, 2014
The people of Shoreditch will not be beaten by a Tube strike #tubestrike pic.twitter.com/TS85J9ufh9

— The Poke (@ThePoke) February 5, 2014
Some guy's trying to overcome #tubestrike by driving into Brixton station pic.twitter.com/LTwGCcc0AU — matt brawn (@mattbrawn) February 5, 2014
Some not-so-funny twitter posts:
Chaos at Earls Court. #tubestrike But thanks to the 4 working Tube drivers who got me this far.. pic.twitter.com/yhlpze0XSJ

— Lucy Tobin (@lucytobin) February 5, 2014
The 48 hour tube strike is causing a lot of havoc! But this is a little bit rude no? http://t.co/HxFnYyBKJK pic.twitter.com/TJXIUeUr2l — Rinse FM (@RinseFM) February 5, 2014