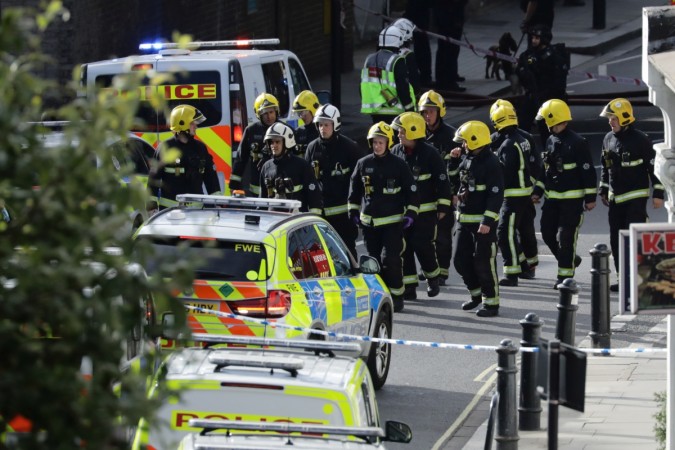 The Islamic State group on Friday claimed responsibility for the blast that took place on a Tube train at Parsons Green station in London injuring 29 people. The explosion caused burns and injuries to passengers and also led to a stampede at the station.
"The bombing on a metro in London was carried out by a detachment of the Islamic State group," a statement published by the terror outfit's Amaq propaganda agency said. This is the fifth terror attack in Britain in six months.
Meanwhile, the UK has raised its national threat level to "critical" suggesting that another attack could take place. Prime Minister Theresa May also announced that troops would be deployed in important sites and especially in overcrowded places.
May added that military personnel would guard certain closed "protected sites" and that around 1,000 police officers would be deployed on the transport network and streets across the UK. The last time when the threat levels were raised to "critical" was after the attack, also carried out by ISIS, at a concert in Manchester in May.
Anti-terrorism police chief Mark Rowley told reporters that no arrests had been made yet in connection with Friday's attack. However, the investigation was making "really good progress" and that the police were "chasing down suspects".
"Somebody has planted this improvised explosive device on the Tube. We have to be open-minded at this stage about him and potential associates," Rowley added. He also said that most of the injuries were due to "flash burns" while some were due to panicking passengers running out of the station following the blast.
Rowley further said that forensic scientists were examining the remnants of the bomb.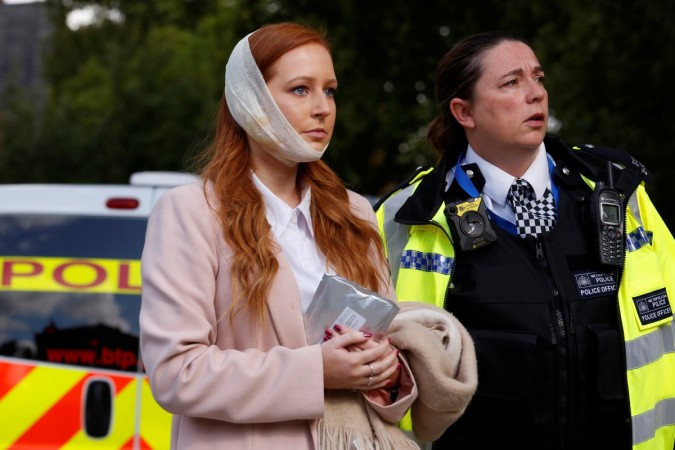 A local resident, Charlie Craven, who was on his way to the station at the time of the attack, told AFP that he heard a "massive bang". "I saw an orange sort of fireball encompassing the whole Tube coming towards you," he said.
Lauren Hubbard, another witness, described the explosion as "a wall of fire".
Trump's tweet 'unhelpful': Theresa May
Adding that "loser terrorists" were behind the attack, US President Donald Trump said that they were already "in the sights" of London police. However, PM May dismissed his tweets as "unhelpful speculation".
"Another attack in London by a loser terrorist. These are sick and demented people who were in the sights of Scotland Yard. Must be proactive! Loser terrorists must be dealt with in a much tougher manner.The internet is their main recruitment tool which we must cut off & use better!" Trump said in a series of tweets.
Speaking after an emergency meeting of senior ministers, May dismissed Trump's tweets saying: "I never think it's helpful for anybody to speculate on what is an ongoing investigation." Condemning the blast as a "cowardly attack", May said that it was "clearly intended to cause significant harm".
However, Trump soon tweeted a statement saying: "Our hearts & prayers go out to the people of London, who suffered a vicious terrorist attack."