Recent reports have emerged stating that the Parsons Green Tube train bombing suspect was known to the police. According to reports, police cars had reportedly paid several visits to the 18-year-old's house over the last few months, the neighbours told BBC.
The suspect is believed to have moved to the United Kingdom at the age of 15 when his parents died. The neighbours claimed that the teenager, who is believed to have been living at the foster home, attempted to run away from the house.
"If they don't come back on time the police are called, that's why there will be a police presence," Resident Dave Solway told BBC while referring to foster kids in general.
"Whether that means the lads will cause trouble per se, who's to know? That's speculation," Solway added.
A CCTV footage has also emerged which shows a person leaving the property in Sunbury carrying a Lidl bag on Friday morning. It is suspected to be the same shopping bag in which the device had exploded on a District Line train at the Parsons Green station in London. Several people were injured in the explosion, with many facing facial burns. The injured also included children.
The suspect, in the CCTV footage, appears to be taking several trips on his bike around near the foster home in Sunbury-on-Thames, Surrey, in the days leading up to the bombing.
The clip shows a young man, wearing a red hat, moving around the property from September 10 to 13 carrying a bag with the British flog printed on it.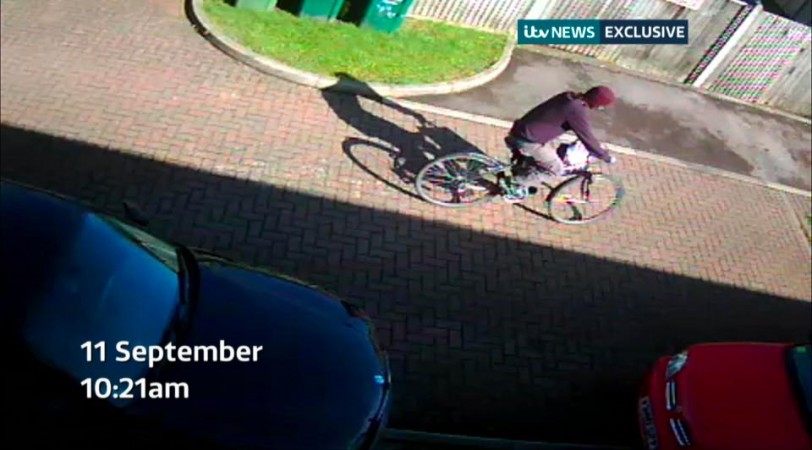 Another suspect, a 21-year-old man, was also arrested on Saturday in Hounslow, west London. The man believed to be Syrian-born Yahyah Farroukh lived near Heathrow airport in Stanwell and his house is reportedly being searched.
Farroukh was also a former foster child who had lived in the Jones's house in Sunbury, local council leader Ian Harvey said.
The suspect had reportedly posted a picture on his Instagram page in May this year with a suitcase on Cavendish Road, Sunbury, almost directly outside the Jones's house, BBC reported.
Both the suspects were reportedly taken in by a couple who received MBEs for their service to children and families in 2010.