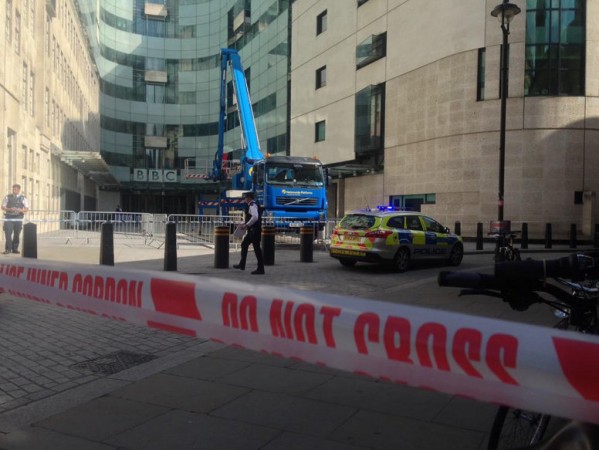 A man was arrested on Wednesday morning outside BBC's New Broadcasting House at Portland Place after he threatened to burn down the news broadcaster's Headquarters in London.
Metropolitan Police officers arrested the man later. BBC journalists on social media claim that the man poured petrol outside the entrance and later doused himself with petrol, after which he took out a lighter.
The detained man is said to have chanted slogans, before he was pinned down by the security personnel.
According to BBC, the incident took place at around 9.11 am (local time) at its office in Portland Place. BBC stated that "no-one was harmed in the suspected attack on BBC Building".
The BBC Broadcasting House, however, went under a temporary lockdown during which no employee was allowed either to leave or enter the building.
After arresting the man, the police recovered two bags from the scene, which are now being investigated by a specialist team.
The London Fire Brigade were also at the scene. The area currently had been cordoned off.
Scary stuff at the #bbc this morning. This man poured petrol outside the entrance to NBH before security intercepted pic.twitter.com/uPb3Bh2R44

— Emilia Papadopoulos (@emiliapaps) June 10, 2015