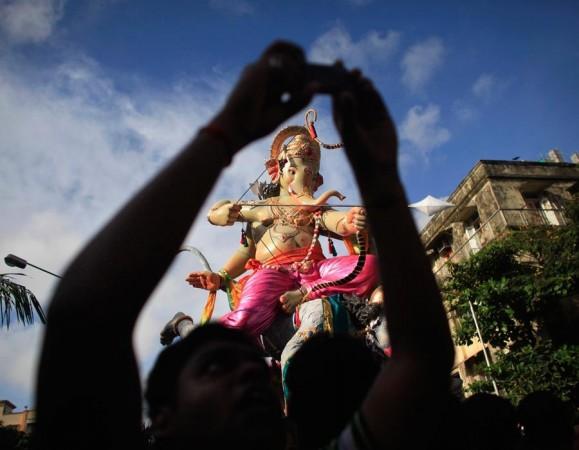 In an unexplainable case of the divine, a businessman's house in London has become a pilgrimage after he found a replica of Hindu deity Lord Ganesh in a brinjal.
Praful Visram who runs a catering business in Leicester believes that the eggplant resembling the shape of Lord Ganesh is an auspicious sign and he feels blessed by its presence.
"My wife, Rekha, saw it and recognised the similarity with Ganpati Bappa - Lord Ganesh. We immediately placed it with reverence in the temple at work. It has been a blessing for us and I hope will bring us luck and prosperity. This has been sent to us and we shall treat this with the respect it deserves," Visram told British tabloid The Sun.
The vegetable was discovered by one of the staff and since then has been placed in a makeshift shrine in Visram's house.
Another believer Hina Chodai, who owns a company called Khushi Foods, found the vegetable's resemblance to the deity remarkable. "As soon as I heard about the aubergine I had to see it for myself. It is indeed a blessing for all of us. I am hoping it will bring prosperity to all who pray there. I have prayed there a few times and all of my family has come along to pray, too," he said.
Visram said around 80 believers have flocked to see the god-faced eggplant. "It is spreading good feeling throughout the community," he said.
The family has decided to give the brinjal a proper Hindu cremation once it starts decomposing.
Lord Ganesh is the god of wisdom, prosperity and good fortune among Hindu believers.