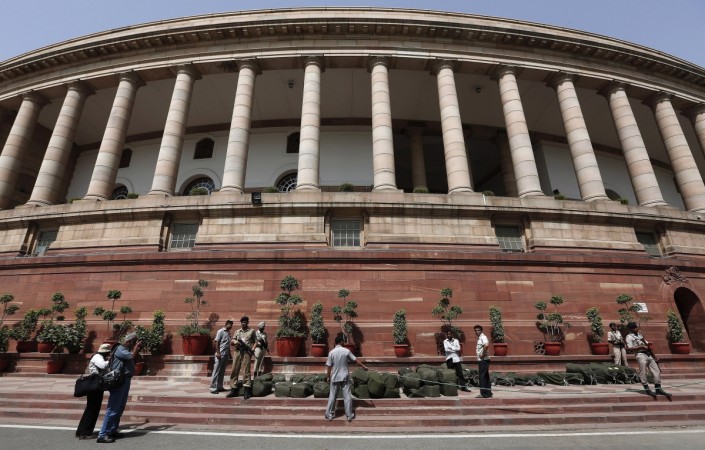 Doing business in India just got easier with a new code on insolvency and bankruptcy passed in the Lok Sabha on Thursday, reported the Mint. Expected to be passed smoothly in the Rajya Sabha too, the bill will help in faster turnaround of businesses as well as exiting an ailing entity, and even recovering of debt by creditors.
Called the Insolvency and Bankruptcy Code Bill 2016, it will replace the outdated bankruptcy laws and deal a in time-bound manner with all insolvencies. The Companies Act will be amended to be the sole legislation to deal with corporate insolvency. However, individuals, partnership firms and limited liability partnership (LLPs) will all be covered under the new law.
The Mint report noted that enactment of the law will push India's rating higher on the World Bank's ease of doing business index -- it is currently at 130th rank overall and 136th on insolvency resolution, out of 189 countries. At present, it takes 4 years to resolve disputes regarding insolvency, the new law is expected to cut down the time taken to less than one year.
The legislation restores the balance of power between the promoters and creditors, said Jayant Sinha, minister of state for finance.
He called it "transformational" and highlighted its potential to lead into a much broader and deeper debt markets in the country, reported the Hindu BusinessLine. The daily added that the new law would also reduce the need for "personal guarantees" of promoters while availing bank loans.
Reuters called the new code a key step forward in establishing a debt resolution regime bolstering bank's recovery of $120 billion of bad/non performing loans.
Introduced in December 2015, the code was referred to a joint committee of both the houses of Parliament. A report submitted by the joint committee last week had a host of amendments proposed, which was accepted in all by the Lok Sabha.
Salient Features of the Bill
To address cross-border insolvency with other countries through bilateral agreements.
Shortening time required in the insolvency process from filing a bankruptcy application to the time available for filing claims and appeals in debt recovery tribunals (DRTs), National Company Law Tribunals (NCLTs) and courts.
Money due to workers and employees from the provident fund, the pension fund and the gratuity fund will be excluded from the liquidation estate assets and estate of the bankrupt.
In case of liquidation of assets of a company, workers' dues for the last 24 months will get first priority against that of secured creditors.
No "cherry picking" on the category of persons and that everybody (workmen, secured creditors etc) will get liquidation proceeds on a pari-passu basis.
Disqualification of anyone declared bankrupt from holding public office, including politicians and government officials.
Creating a new class of insolvency professionals specialising in alleviation of sick companies.
Information utilities to be set up that will collate all information about debtors to prevent serial defaulters from misusing the system.
To set up the Insolvency and Bankruptcy Board of India to act as a regulator for these utilities and professionals.
Asset reconstruction companies will be allowed to procure assets from DRTs and the bankruptcy board.
A debtor could be jailed for up to five years for concealing property or defrauding creditors.