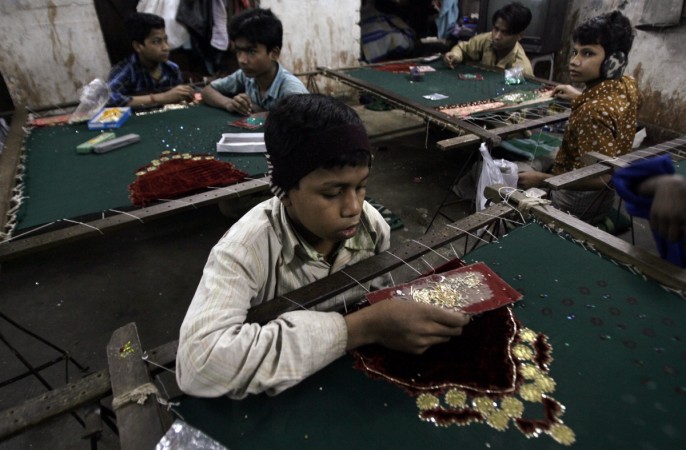 The Lok Sabha on Tuesday approved the Child Labour (Prohibition and Regulation) Amendment Bill, 2016, despite objections raised by several MPs.
The Bill has made amendments to the Child Labour (Prohibition and Regulation) Act, 1986, which prohibited children below 14 years of age from working in 83 hazardous occupations. The current amendment extends this ban across all sectors, and prohibits hiring of children from 14 to 18 years of age in hazardous occupations. It also introduced stricter jail term and fines — six months to two years in jail and a fine of Rs 20,000 to Rs 50,000 — for offenders.
The Bill, which was passed by the Rajya Sabha on July 19, was put to a clause-by-clause vote after a discussion that lasted five hours in which 37 MPs spoke, with several opposing the Bill.
The amendments were made following complaints by trade unions and political parties about the problems being faced by poor families because their children are unable to earn money.
"It is not skilling at all; it is done against their will and it is akin to slavery. It's not leniency... What is going to happen is, when you give repeat offenders psychological immunity, it allows them to go scot-free... We expect a future where a child is holding a book in his hand and not an agricultural implement or a broom," BJP lawmaker Varun Gandhi said in his speech, while criticising the Bill. He also demanded that construction works be included in the list of hazardous industries.
Members also objected to children below 14 being allowed to work in family businesses, entertainment and sports, after school hours and during vacations. They also voiced reservations to the definition of family which, besides including parents and siblings, also includes siblings of either parent.
"Any amendment has to be an improvement. If we take a regressive step, we go back. I can't understand why this (amendment) has been brought. ...You are preparing the ground for keeping these children in slavery forever," Mallikarjun Kharge, leader of Opposition in the Lok Sabha and senior Congress leader, said.
Members also objected to the clause that gives the Centre the right to add occupations to the list of non-hazardous jobs. A few MPs also suggested that the Bill be referred to a select committee of Parliament.
The current amendment reduced the list of hazardous jobs from 83 to just three — mining, and those involving inflammable substances, and hazardous processes under the Factories Act.
According to critics, children could be made to work in carpet, zari and bidi units, mica or diamond cutting, scavenging, brick kilns, slaughterhouses, handling e-waste or as domestic help.