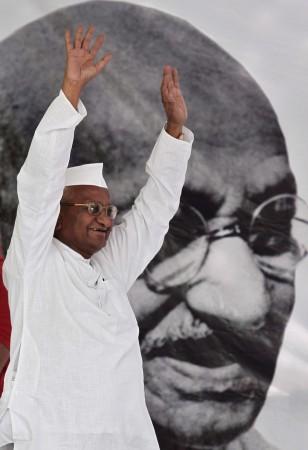 After being haunted for a few months over Lokpal Bill, it seems politicians have to decided to give Team Anna a piece of their mind. The Lok Sabha is apparently planning to move a censure motion against social activist Anna Hazare and his Team.
The Congress, Bharatiya Janata Party (BJP), and Janata Dal (United) have lashed out at Team Anna for calling parliamentarians as looters, rapists, thieves and dacoits.
"Team Anna called the parliamentarians looters, rapists, thieves and dacoits. Team Anna has deviated from the main issue losing their focus and now they are crossing their limits," IBNS quoted BJP leader Sushma Swaraj as saying.
Congressmen Sanjay Nirupam said that it is unbecoming of Team Anna to use uncivilized language as it calls itself a civil society.
JD (U) leader Sharad Yadav also hit out at Team Anna saying that parliamentarians are not rapist.
However, Team Anna key member Arvind Kejriwal talked low of parliamentarians on Monday.
"There are 162 people sitting in the Parliament who are facing severe charges like attempt to murder, rape, and bribery, against them. How can we expect that this Parliament can frame a strong law?" Kejriwal told reporters. "We are tensed about the character of the people sitting in the Parliament," he added.
Anti-corruption crusader Anna Hazare resumed his hunger strike in Jantar Mantar, New Delhi on Sunday after a gap of three months.
(With inputs from IBNS)