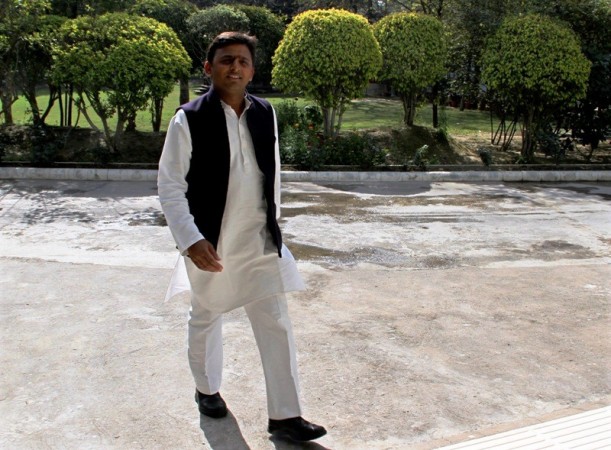 The ruling Samajwadi Party in Uttar Pradesh has said that the Third Front will form a stable government at the Centre with Congress' support, after the ongoing Lok Sabha elections.
Uttar Pradesh Chief Minister Akhilesh Yadav of SP on 15 April predicted that the Bharatiya Janata Party (BJP) would not get the required numbers to form the government, and the Congress will turn as the weakest after the Lok Sabha polls. However, the Third Front parties will get maximum seats to form the next government, the UP CM added.
In an interview to PTI, Yadav said that the current election trend says the BJP will not get the magic number to form the next government.
On the likely support of Congress to the Third Front, Yadav said: "Samajwadi thinker Ram Manohar (Lohia) used to say whenever Congress remain in weak position, it would support Samajwadis... And in the present election, the situation appears so... Due to which, Congress will help in forming secular government".
When asked who will lead the Third Front, the UP CM stated: "It is too early to tell who will lead the Front... It will depend on the number of seats won by the parties associated with the Front. SP supremo Mulayam Singh Yadav and other leaders with secular approach will sit and decide on shape of a stable government, and will find a way."
When asked about the stability of the predicted government by the Third Front by keeping in view of the past experiences, Yadav said that now democracy in India has been matured, and no partner in the Third Front would break the front's unity based on ego clashes. He hoped that a weak Congress will definitely support secular parties to form the next government.
(Ed: VP)