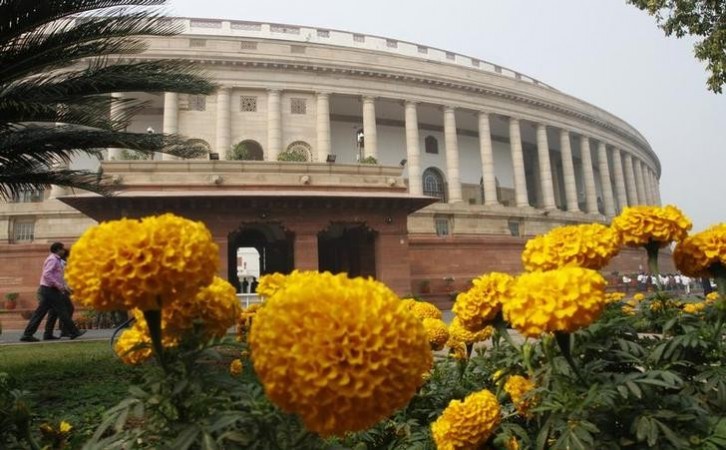 Telugu Desam Party (TDP) is now concentrating on rebuilding its base in Telangana in the run-up to the election to State Assembly on 17 April and Lok Sabha on 7 May in Andhra Pradesh. Alampur Congress MLA Dr Abraham and another leader Satish Madiga joined TDP in the presence of TDP president N Chandrababu Naidu at "Prajagarjana" election rally in Mahaboobnagar on 25 March.
In the backdrop of the Centre's move to carve out Telangana state on 2 June and the hijacking of the credit for the same by Telangana Rashtra Samiti (TRS), many leaders from TDP have joined TRS, hoping TRS will form the next government in the new state. Now TDP is striving to regain the lost strength in the Telangana area.
However, TDP is enriched with the entry of recently defected Congress leaders in the Seemandhra region of AP. Chandrababu Naidu on 24 March announced two committees - the election committee and a manifesto committee to work for the party's revival in Telangana. The 16-member election committee will be headed by Jagityala MLA and senior TDP leader L Ramana. Another senior leader of the party, Errabelli Dayakar Rao, will be its working president, while Rajya Sabha member T Devender Goud will be its advisor and Motkupalli Narasimhulu will be its convenor.
Naidu said the election manifesto committee, which will also have 16 members, will be headed by Ravula Chandrasekhar Reddy, a senior TDP MLA. To pamper some dissatisfied leaders from Scheduled Castes and Scheduled Tribes, the TDP chief is to accommodate them in these newly formed committees.
Meanwhile, popular Tollywood comedian Ali has stated that he would join TDP to contest from his native place Rajahmundry city in the coastal Andhra Pradesh. He confirmed that TDP has approached him and offered a ticket to contest the elections. However, he is yet to confirm whether he is going to contest Lok Sabha election or Assembly election.
Ali is a senior comedian in Telugu cinema. He also hosts popular reality show "Ali 365, who is the Katravalli?" on ETV. When asked about Pawan Kalyan's Jana Sena party, Ali said: "His (Pawan Kalyan's) principles are great and he is service minded," reported The Hindu.