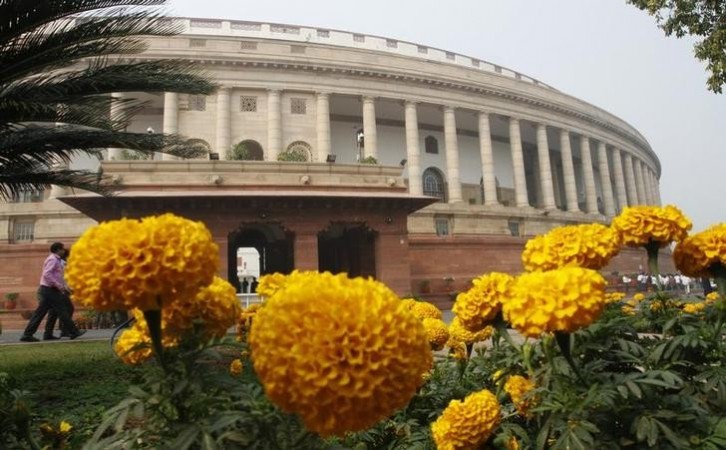 Voters in Seemandhra cast their votes enthusiastically on 7 May to both Lok Sabha and the State Assembly simultaneously. This is the last election in undivided Andhra Pradesh (AP) as Telangana will be carved out of AP as a new state on 2 June.
As per the Election Commission, 33 per cent polling was registered by 11 am in Seemandhra, the residual AP. Long queues were found in front of many polling booths in Seemandhra in early morning hours, say media reports.
Bharatiya Janata Party (BJP) prime ministerial candidate Narendra Modi was in touch with Telugu Desam Party (TDP) president Nara Chandrababu Naidu and enquired about the voter turnout and the mood of voters.
Amid some sporadic incidents of squabbles at some polling booths, polling in Seemandhra's 175 Assembly and 25 Lok Sabha constituencies began at 7am. There are 2,241 candidates in fray for the State Assembly and 333 candidates contesting to 25 Lok Sabha seats in the region.
Voting was under process in 40,708 polling centres and 3,67,62,975 voters are expected to cast their vote during the day. Tight security was in place as 1.20 lakh policemen and 272 troops of Central forces were deployed for polling duty.
Meanwhile, kidnapping of a polling agent of TDP, allegedly by YSRCP partymen, was reported in Ramireddy Palem of Rompicherla mandalam in Guntur district. Police had to resort to shooting in the air to dispel the unruly crowd at the polling booth of Ramireddy Palem. Palnadu area in Guntur district has been identified as a sensitive area.
In Anantapur district, police has kept Raptadu Assembly candidate Paritala Sriram under house arrest as a precautionary measure. Anantapur is known for faction politics and Sriram is the son of late TDP leader Paritala Ravi, who was killed in a clash and Paritala Sunita.
Telugu film actor Sudhakar Naidu (GV), who is a Congress candidate, contesting the Gajuwaka Assembly constituency in Visakhapatnam, was allegedly assaulted by masked goons on Monday night and his condition is stated to be critical. He is still in an unconscious state, media reports said.
[ED:VS]