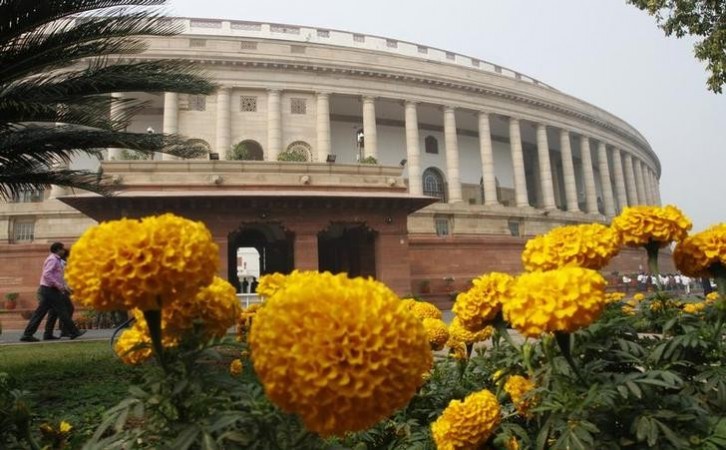 For Kannada thespian actor late Rajkumar, politics was never his cup of tea. It is said even when he got a chance to contest against Indira Gandhi in the 1978 Lok Sabha by-election in Chikmagalur, he politely refused the request of the then opposition. But his close relative S Bangarappa was a hard-core politician and served as a chief of Karnataka as well.
Now, Geetha Shivarajkumar, daughter-in-law of Rajkumar and daughter of Bangarappa, is now contesting the ensuing Lok Sabha election from Shimoga constituency on a JD(S) ticket against BJP's strong man BS Yeddyurappa, the Former Karnataka Chief Minister. She wanted to finish the unfinished task of her father in Shimoga constituency and serve the people, which was also the wish of her father-in-law.
Shivrajkumar, who flanked his wife Geetha at a meet the press programme in Bangalore recently, stated that the idea of entering politics has come from his wife. He recalled how his late father remained away from politics, but he was quick to add that Rajkumar never hated politics or politicians. Shivarajkumar made it clear that he is a misfit for politics and film acting is his forte for now.
However, Shivarajkumar will campaign on behalf of Geetha. When asked if his youngest brother Puneeth Rajkumar, another popular actor in Kannada movies like him, would campaign for Geetha, Shivarajkumar said his family members have not expressed any opposition to his wife's entry into politics.
However, some reports said that Puneeth Rajkumar would not campaign for his sister-in-law Geetha. Puneeth said: "Our father (Kannada film icon Dr Rajkumar) stayed away from politics, but did not stop any of us from entering politics. I wish my sister-in-law the very best in her political endeavour," reported The Times of India.
On her part, Geetha Shivarajkumar, who represents Karnataka's two eminent families of Rajkumar and Bangarappa, said that she has fulfilled her responsibility as daughters, daughter-in-law, wife and mother. Now she wanted to serve the people. Recalling her association with late Rajkumar and Bangarappa, she said: "I had the opportunity to learn lessons of humility, compassion and concern for the common people from my father and father-in-law," The Hindu quoted.