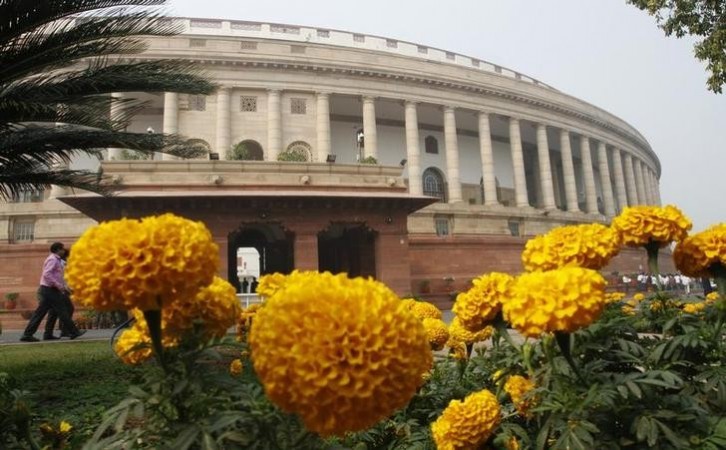 Giving a push to the BJP-TDP alliance in the Telangana region of Andhra Pradesh, Telugu cinema star and Jana Sena founder Pawan Kalyan on 22 April lashed out at both Telangana Rashtra Samiti (TRS) and Congress, which are competing against each other in claiming credit for achieving statehood for Telangana. The new state of Telangana is to be legally formed on 2 June.
While TRS is claiming that it alone fought and realized the statehood for Telangana, Congress is saying that the current UPA government, led by it at the Centre, granted the statehood to the region.
Tollywood's 'power star' stated that the crucial issue now is not who achieved the Telangana state but how to develop the new state in an able manner.
Sharing the dais with Bharatiya Janata Party (BJP) prime ministerial candidate Narendra Modi, Pawan was addressing the "Bharat Vijay Rally" in Nijamabad in Andhra Pradesh. Now everyone should discuss how to develop and administer the new state, instead of claiming who achieved the statehood, he added.
He asserted that the Telangana state was made possible only by the martyrdom of several youths and their relentless movement.
Pawan lashed out at Congress, which is claiming credit for granting statehood to Telangana, for its mute spectatorship at the martyrdom of two or three youths everyday, during the movement in recent years.
Modi called upon the people in Telangana to decide to which party should they entrust with the governance of the new state. This Lok Sabha elections are very crucial to Telangana, he added. Development of Telangana is dependent on the ability of the winning party in this Lok Sabha elections, he stated. Election to both Lok Sabha and the state Assembly is to be held in Telangana on 30 April.
Statehood to Telangana is the result of numerous sacrifices of mothers, whose sons martyred their lives for the cause of the statehood, he added.
This elections, to both Lok Sabha and the state Assembly, in AP is crucial to both BJP and TDP as both parties need to take on TRS and Congress in the Telangana region. While TDP has considerably gained its strength in Seemandhra, it is yet to pick up in Telangana, where TRS is said to be leading on the claim of achieving statehood to Telangana.
(Ed: VP)