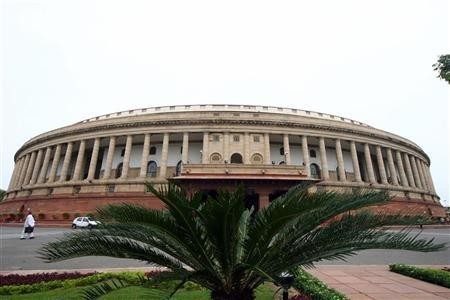 The anti-corruption crusade by Gandhian Anna Hazare helped Arvind Kejriwal to build his new political party - Aam Admi Party (AAP). Subsequently, the AAP founder won 28 seats (30 percent of vote share) of the 70-seat Delhi Assembly in the December 2013 election and became the Chief Minister of Delhi.
However, Kejriwal stepped down from the CM post after 49 days in office but not before attracting the entire nation's attention towards him, with his fight for the passage of the Lokpal Bill to nix corruption in the government and public offices.
He protested the stalling of Lokpal Bill in the Delhi State Assembly before resigning the CM post. At that time Kejriwal said that he is ready to resign hundred times as CM, in order to bring the Lokpal Bill into legislation.
Anti-incumbency factor has always paved the way in India for the birth of new political parties. With a revolt against Congress, late NTR in Andhra Pradesh launched Telugu Desam Party (TDP) in March 1982. TDP came to power in AP within a record period of nine months from its formation, and NRT became the state's Chief Minister in 1983.
Like NTR, another Tollywood matinee idol Chiranjeevi launched the Prajarajyam party in August 2008, only to merge it with Congress in August 2011. This has infuriated his own brother Pawan Kalyan, another mass hero of the same Telugu cinema, to launch the Jana Sena party.
Now Pawan wants to "drive out Congress" from the state and in the process, he is daring to take on his revered brother Chiranjeevi, who is the Tourism Minister in the Union government. He is now busy in chalking out plans for Jana Sena and its tie-ups for the ensuing Lok Sabha elections to be held in the state between 30 April and 7 May 2014.
Samaikhyandhra party is another new party launched by N Kirankumar Reddy, who resigned his Chief Minister post, protesting the division of Andhra Pradesh into Telangana and Seemandhra. Disgruntled Congress supporters in the state have joined hands with him. But to what extent the new party could win votes in the Assembly and Lok Sabha is yet to be seen.
Kadapa MP Jaganmohan Reddy, despite being jailed over probe into corruption cases petaining to unaccounted wealth, came out of Congress and launched YSR Congress party. The party commands considerable sway in Andhra Pradesh, especially in Seemandhra. However, the election scenario in AP is likely to change shortly. The coming election in the state would certainly stand a test to the charisma of Jagan's father and late Chief Minister YS Rajasekhara Reddy.
In Karnataka also, disgruntled leaders have launched their own paties in recent times. BS Yeddyurappa had become BJP's first chief minister in south India in 2008. But alleging ill-treatment by the party high command, Yeddyurappa came out from the party and launched Karnataka Janata Paksha. However, now he has merged it with BJP and is readying to contest the general election.
Another BJP MLA from Bellary is B Sreeramulu, who was a Minister in the Yeddyurappa government and a close associate of Gali Janardhana Reddy, an accused in mining scam. Sreeramulu launched BSR Congress when BJP expelled him in 2012. Now he has returned to BJP.