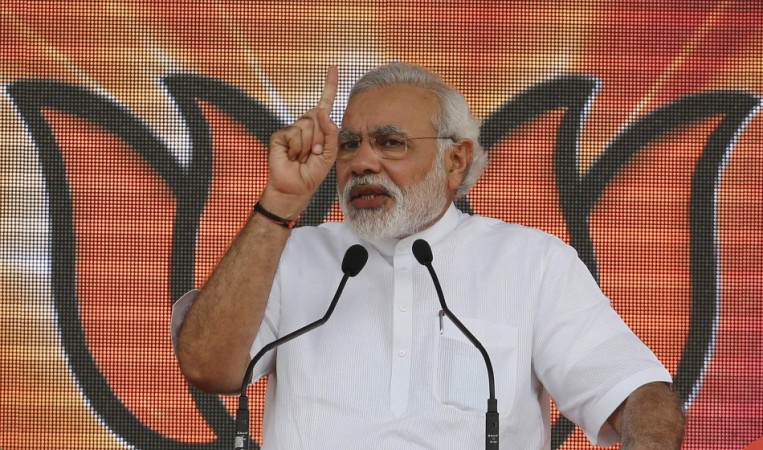 Two security men of Central Reserve Police Force (CRPF) on election duty were killed in a landmine blast in Bihar's Munger district by suspected outlaws on 10 April 2014. Despite the incident and other sporadic violent conflicts of the election, 32 percent of the polling was reported till noon in the state. The third phase of election was underway on Thursday for the 16th Lok Sabha election in 11 states and three union territories of India.
In the 11 states, there were moderate to heavy polling till the noon. The percentage of polling was recorded like this in the 11 states: Kerala - 50, Delhi - 40, Jammu - 45, Haryana - 31.60, Madhya Pradesh - 30, Bihar - 32, Odisha - 45, Jharkhand - 35.8, Chhattisgarh - 30, Uttar Pradesh - 30 and Andaman and Nicobar - 30.
In the third phase polling of the general elections, several prominent persons of the country exercised their franchise. Vice-President Hamid Ansari, Congress President Sonia Gandhi, vice-president Rahul Gandhi, the party's New Delhi candidate Ajay Maken and Aam Aadmi Party (AAP) Convenor Arvind Kejriwal were among those who cast their vote. BJP's Varun Gandhi, Meenakshi Lekhi, the party's another leader Harshavardhan, AAP leader Manoj Sisodia Rakhi Birla and noted social activist and India's first lady IPS officer Kiran Bedi also exercised their voting rights.
In the second phase of the election on 9 April, a moderate to heavy polling was recorded in six Lok Sabha constituencies in North Eastern Region states - Meghalaya, Arunachal Pradesh, Nagaland and Manipur and 49 constituencies of Arunachal Pradesh Assembly, which constitutes a total of 60 members.
Highest poll percentage was reported in Nagaland with 84.64 percent of voter turnout. The state has a single Lok Sabha constituency.
The voting in Arunachal Pradesh is reported to be 71 percent, Meghalaya 66 percent and Manipur (one Lok Sabha seat) 77.43 percent.
The Election Commission stated that there were still queues on Wednesday and was expecting more percentage of voting this time compared to the 68 percent of voter turnout during the 2009 Lok Sabha election. In Arunachal Pradesh, there were reports of violence due to local rivalry between the candidates.
(Edited by Anu James)