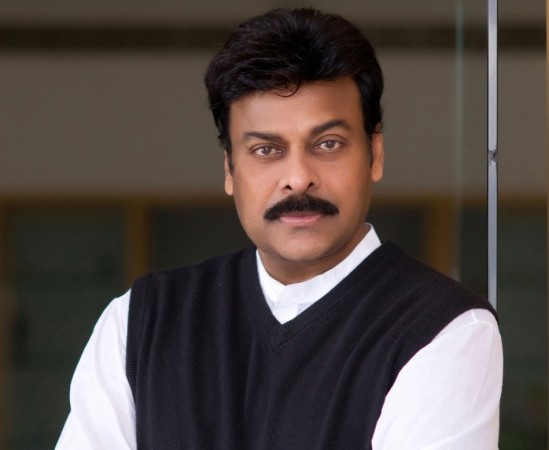 Union Tourism Minister K Chiranjeevi on 30 April faced an embarrassing situation in Hyderabad when he jumped the queue and tried to cast his vote in haste. The voters standing before the popular star took him to task and told him to follow the queue system like a common voter.
The Mega Star of Telugu cinema came to Jubilee Hills polling station along with his family members in the morning and stood in the queue, which had already grown into a very long one. When polling officials at the booth took note of the VVIP voter in the queue, they invited him into the booth to vote.
Chiranjeevi tried to enter the booth but a youth standing before him stopped him and asked how he can jump the queue, when people before him were waiting to cast their vote for one-and-a-half hour.
"Why do you expect special treatment (by the officials) like this," Deccan Chronicle quoted him. "Grave injustice," another senior citizen added, frowning at the star. The remaining voters also joined and taunted the star and asked him to stand in the queue to vote.
Chiranjeevi, who is also the Congress Campaign Committee Chairman, then stood in the line along with his family members and cast his vote.
However, later Chiranjeevi claimed that he went into the booth directly, just to check whether his name was in the voter list or not. "I am not such a person (to jump the queue and vote). I am a person who respects democracy," the Minister explained to the waiting media persons.
Meanwhile, his younger brother and Jana Sena founder Pawan Kalyan cast his franchise at Gayatri Hills booth in the same Jubilee Hills area. He called upon the people to come out in large numbers and vote. Another popular actor from Nandamuri clan, Junior NT Rama Rao also came to Obulreddy School polling booth in the city along with his wife and cast his vote.
The Andhra Pradesh Governor ESL Narasimhan, TRS chief, K Chandrasekhar Rao, Lok Satta national president Jayaprakash Narayan were among eminent voters who cast their vote in the morning hours. The Governor, along with his wife, had to wait for some time at MS Makta polling booth, as the electronic voting machine (EVM) there did not work properly. Narasimhan waited till the EVM was repaired.
In Telangana region of Andhra Pradesh, simultaneous voting was underway in 17 Lok Sabha and 119 Assembly constituencies. The State Chief Electoral Officer Bhanvarlal said that voting will be extended in some sensitive polling stations and if the situation demands, the voting time will be extended even upto mid-night, Bhanvarlal added.
[ED:VS]