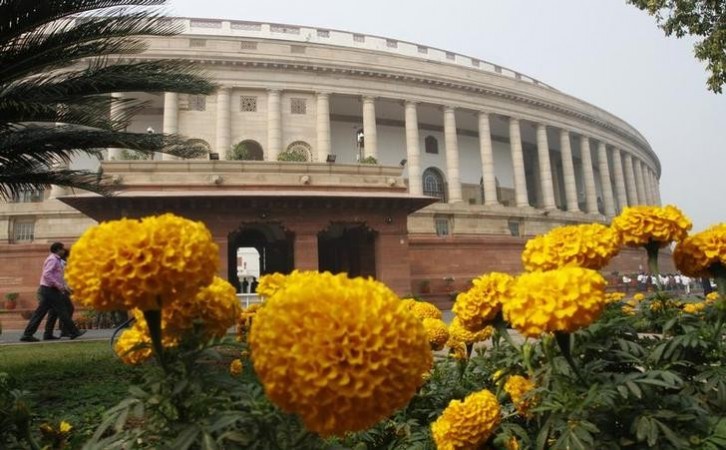 Bharatiya Janata Party (BJP) has pitched in its vice-president and noted television actress Smriti Irani against Congress vice-president Rahul Gandhi in Amethi Lok Sabha constituency in Uttar Pradesh.
The Aam Aadmi Party (AAP) has already fielded Kumar Vishwas as its candidate in the constituency. With this, the election in Amethi is to turn into a triangular contest.
Smriti Irani, who is a member of Rajya Sabha elected from Gujarat, is a staunch supporter of Narendra Modi, who is the State Chief Minister and BJP's prime ministerial candidate.
Election to Lok Sabha is to be held on 7 May 2014 in the constituency. Reacting to Smriti's announcement by BJP late on Monday, Kumar Vishwas said: "Amethi was already fed up of an actor (Rahul Gandhi) who used to come, wave hands and go, and now we have an actress as well," Zeenews reported.
Rahul Gandhi is a two-time Congress MP from Amethi Lok Sabha constituency, first in 2004 and again in 2009. The constituency is considered as a strong bastion of Congress, especially Nehru-Gandhi dynasty.
Even Smriti Irani is quite popular in the Hindi belt states with her role as Tulsi Virani in the Ekta Kapoor produced serial, "Kyunki Saas Bhi Kabhi Bahu Thi." With the portrayal of Tulsi Virani's character, she has earned an image of an ideal Indian daughter-in-law.
Smriti Irani was brought into BJP by late Pramod Mahajan, the party general secretary. In 2009 Lok Sabha election, she contested unsuccessfully against Kapil Sibal of Congress from Delhi's Chandni Chowk constituency, where Muslim population is dense.
Soon after BJP announced Smriti's candidature for Amethi, AAP's contender Kumar Vishwas said that any "Irani or Pakistani" will not make any difference in Amethi.
Irani rebutted his remarks: "In terms of calling me an Irani or a Pakistani, I am sure his general knowledge is quite reduced to when he comes to my own personal backyard. I do not know whether Vishwas wants to fight the elections on issues of development. I will only say that the contest is between Congress and BJP and not between any B team of the Congress party," The Times of India quoted her.
Meanwhile, BJP's patriarch and former Deputy Prime Minister has fully endorsed Modi as the party's prime ministerial candidate, while criticizing Manmohan Singh as the weakest PM he had ever seen.
Advani said: "Though, Manmohan Singh has been Prime Minister, he had no power. I remember that when he became Prime Minister for the first time, I said that I had not seen such a weak Prime Minister since Nehru, the first Prime Minister," DNA quoted him.
Advani said that if Modi becomes the next Prime Minister, he would revive the Atal Behari Vajpayee's process of development that was initiated by him (Vajpayee) during his tenure as the PM.