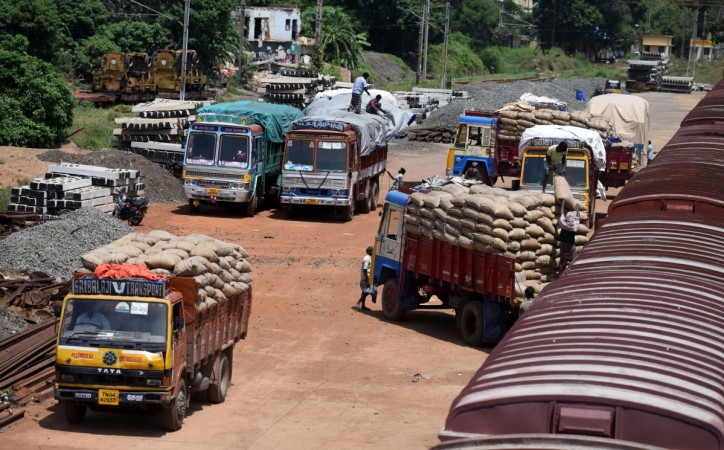 With Goods and Services Tax (GST) all set to be implemented from July 1, logistics stocks rose sharply on the stock exchanges on Tuesday, though the benchmark indices ended with losses.
Despite requests for postponing the date, finance minister Arun Jaitley has firmly said that the landmark legislation will be implemented on July as planned.
"The official launch of the GST will take place on the midnight of June 30 and July 1 at a function which will be organised in Delhi," Jaitley said on Sunday after the 17th GST Council meeting.
Gati ended 5.52 percent higher at Rs 131.85, Sonwman Logistics gained 10.18 percent to close at Rs 59.55 while Allcargo Logistics and VRL Logistics ended with marginal gains of 1.81 percent (Rs 176.80) and 1.69 percent (Rs 337.30), respectively.
"Uncertainty regarding GST transition hurdles capped the gains in the domestic indices, but logistic and transport sectors exhibited a sharp surge eyeing the GST roll out approaching fast. Meanwhile, lenders marched ahead, augmented by farm loan waivers announced in Punjab," Anand James, Chief Market Strategist, Geojit Financial Services, said in a note.
Foreign institutional investors (FIIs) ended up as net sellers of Indian equities worth Rs 313 crore on Tuesday, according to provisional data released by the National Stock Exchange (NSE). On the other hand, domestic institutional investors were net buyers of stocks worth Rs 477 crore.