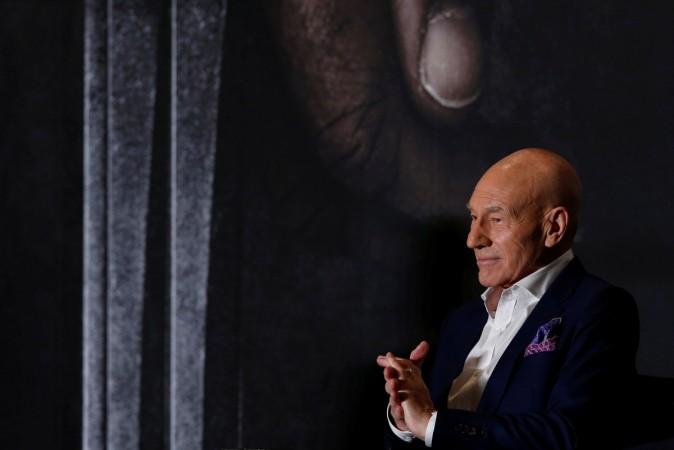 After bidding farewell to the Wolverine series, Sir Patrick Stewart has revealed that he would be interested in reprising the role of Charles Xavier aka Professor X, in the FX TV show, Legion. Appearing on The Late Late Show with James Corden with Legion led Dan Stevens, the actor said he would indeed be interested in taking his role to the small screen.
Based on the Mutant #25, Legion follows the story of David Charles Haller. According to the comic universe, David is the son of Charles Xavier and Gabriel Haller. The show has given glimpses of David's father but has not once revealed the identity or the actor behind the role.
Also Read: Legion TV series: Five things you need to know before you start watching Marvel X-Men's most powerful mutant on television
Dan Stevens questions if Stewart would be seen as Professor X (Dan's on-screen father): "What about Professor X in Legion? Technically, Sir Patrick plays my father, I mean Professor X, David Haller's Father in the Marvel Universe." The Legion actor goes on to make a job offer to Stewart, asking him to join the cast. To which Stewart, jumping of his seat, replies, "ABSOLUTELY! 100 percent."
While David Haller has asked his on-screen dad to join him, will executive producer Noah Hawley consider reprising the iconic film role into TV? We will have to wait and watch. The first season is already reaching its finale as five episode of Legion have been aired and there are three more to go. If Stewart is taken on board to reprise the famous X-Men series, he will essentially debut in the second season.
But Stewart shows interest in not only the TV show but also Marvel movie, Deadpool 2. Talking about his decision on finally bidding farewell to the series, the actor tells James Corden, "However, somebody has mentioned Deadpool," he hints followed by James Corden questioning if Professor X would be in Deadpool. "It is not for me to say," Stewart said.
It looks like the producers have already got in touch with the actor to play Professor X in the sequel and talks are going on. Fans will have to wait and watch to see if, not Wolverine, at least Professor X will star in Ryan Reynolds' Deadpool sequel.