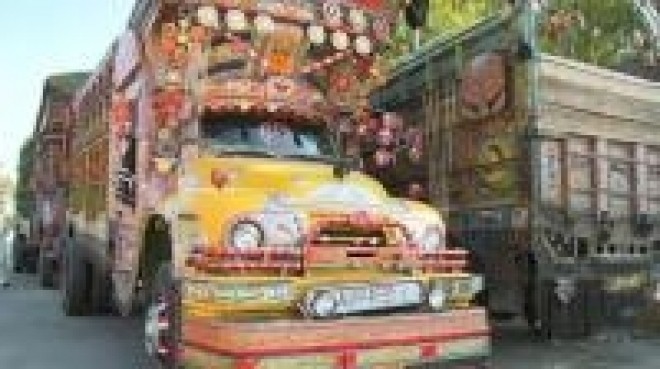 The seizure of drugs concealed in orange boxes in a truck that started from PoK and reached Jammu & Kashmir's Uri sector on Friday led to the arrest of the truck's Pakistani driver and two of his local contacts.
The truck had originated from Pakistan-Occupied Kashmir (PoK) and reached Uri where customs and J&K police personnel posted at the Salamabad Trade Facilitation Centre did a routine check and found 305 packets of drugs. This led to the arrest of the driver Syed Anayat Shah, who hails from Muzaffarabad. The consignment was meant for a local trader Javid Ahmad Malla, reports The Indian Express.
The DIG, Baramulla, Gareeb Das confirmed the seizure and the driver's arrest. "The packets, each weighing 10-15 gm, contained narcotic substance. They were carefully kept in the orange boxes inside the truck," he said.
He added the local trader had been in jail earlier in different cases, adding that it could be a big drug racket.
The arrest of the Pakistani driver led to Pakistani authorities preventing 50 Indian drivers from returning to Jammu & Kashmir. These drivers had gone crossed the border on Friday morning carrying consignments, according to officials at the Centre.
This had led to a suspension of trade between Salamabad in Uri and Chikoti in Muzaffarabad.
Meanwhile, Pakistan has demanded the release of the driver.
The Custodian of Trade Facilitation Centre Showkat Ahmad said that 21 Pakistani drivers are currently at Salamabad Crossing Centre. "We are in talks with our Pakistani counterparts to resume the crossing of vehicles."