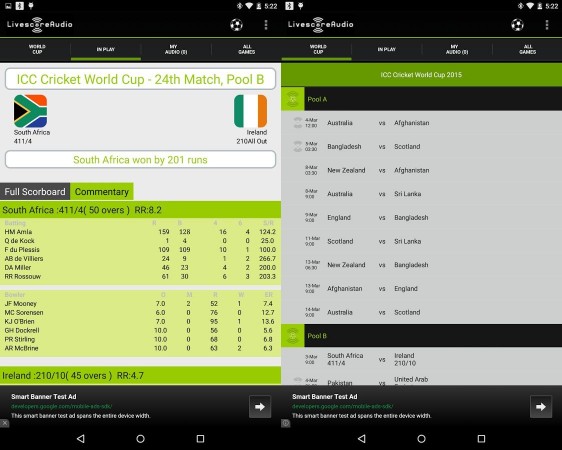 Impressico Business Solutions, an Indian Mobile application development company has launched a new app that brings live cricket matches straight to your ears. Dubbed as LivescoreAudio, the app is capable to stream audio alerts in real time.
The free-to-download app covers all the key events occurring during a match -- boundaries, dismissals, player milestones, innings scores and of course the Final Match Result. The app can stream live updates in the form of visual texts followed by an audio alert.
The app features option to customize the alerts according to user's preference. The alerts play for matches selected by users for audio. The app hits the perfect balance between having an inert match experience and an intrusive, all-out audio commentary.
In addition to cricket, LivescoreAudio supports football matches from all around the world. Users can select from the plethora of ongoing leagues and mark them as favourites for one touch update in the future. The Soccer audio alerts range from goals, penalties, yellow and red cards to the final match result. The app also supports all ongoing tennis, basketball and ice hockey matches.
The app streams all the real time match data from the live score service website, livescore.com. Available for free, the LivescoreAudio app has been rolled out for all 3 major smartphone OS platform- Android, iOS and Windows mobile.