Drama, drama and some more drama can be expected in the next 36 hours or so with the transfer window set to be closed on Thursday at 11 pm BST. Liverpool have been one of the busiest teams in the Premier League in the last 48 hours or so, where they have been linked to a number of players, who could join the club, while there are some on the brink of exit too.
Philippe Coutinho
This transfer window might have been dominated by Neymar's world record move to PSG, it has had a huge effect on Liverpool. Barcelona have their eyes on Philippe Coutinho, who controversially also handed in a transfer request after LFC owners officially came up with a statement, saying that he is not on sale.
Barcelona are still trying to strike a deal, even after failing to convince the Reds with three previous offers. A fourth bid seems to be around the corner, and reports in England and Spain seem to be contrary. The English press believe Liverpool are not going to sell while the Spanish media say, the fourth bid will make him a Liverpool player.
With Klopp's determination to hold onto his player, further improve the squad and go all out for the title and Champions League, Coutinho still holds the key. But a bid in excess of 150m could change things if they get a suitable player this transfer window.
Verdict: Tricky situation! Liverpool might not sell, but will also depend if Liverpool attain the services of a quality playmaker.
Thomas Lemar
For the past 48 hours, Liverpool have surprised their own fans, making some massive bids for the player, who was earlier in their plans. As of now, it seems, the Reds are quite desperate to sign the French international, who is also said to be interested in a move to Anfield.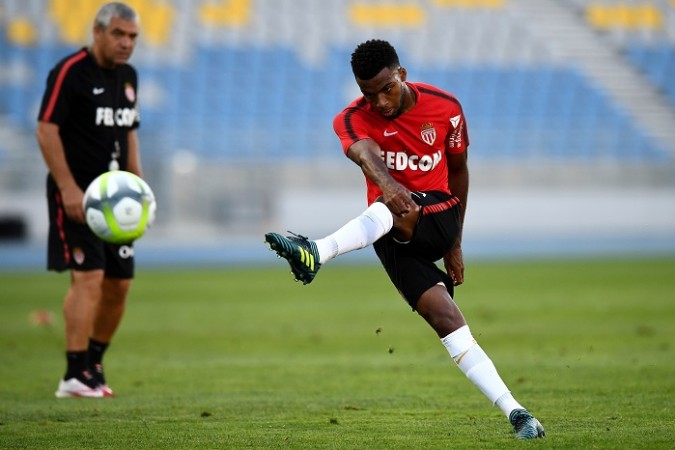 He could be a perfect fit for Liverpool, as his pace and trickery could make him an integral part of Klopp's high-pressing side. No wonder the German manager is keen to make him the most expensive player at Liverpool, and even use Divock Origi (on loan) as a bargain chip in the deal.
One wonders if Liverpool land Lemar, will they let Coutinho leave?
Verdict: Money talks - Monaco are not willing to sell, but it all depends on the money which Liverpool will throw as the final offer.
Van Dijk
This transfer saga has been interesting. No doubt, the defender wants a Liverpool move and has handed a transfer request, with some strong words against his present club, Southampton. He is not even training with his first team. Van Dijk's relationship with the club has also gone sour.
But the Saints are not willing to let the player head to Liverpool, which is his number one destination. There is some kind of a bitter relationship between Liverpool and Southampton, with former's approach to Van Dijk.
Liverpool are desperate to land the Dutch defender, who could play an important role in strengthening the Reds' defence, which has been all over the place. Not a single bid has been officially made, but an interesting few hours are left before any decision is arrived at.
Verdict: Southampton may sell, but not to Liverpool, as Arsenal and Chelsea are also interested.
Big Players signed so far
However, Liverpool seems to have already made some quality signings in the form of Mohamed Salah, Andrew Robertson, Dominic Solanke and their latest signing, Naby Keita.
If you look at these deals, Liverpool have not strengthened their team much, hence, might be looking to add more players before the transfer window is shut. Salah has proved to be one of the best buys in the summer by Liverpool, having gelled brilliantly with his team mates, especially Sadio Mane and Roberto Firmino. Robertson and Solanke have also been impressive in whatever chances they have got so far.
Keita was one of Klopp's top target this window, but his club Leipzig did not want to sell him. However, Liverpool have landed the player, not for this season, but he has signed for the club, which will make him a player from next season. This has to be one of the best signings.
Players who could leave Liverpool
Lazar Markovic
Divock Origi
Jon Flanagan
Mamadou Sakho