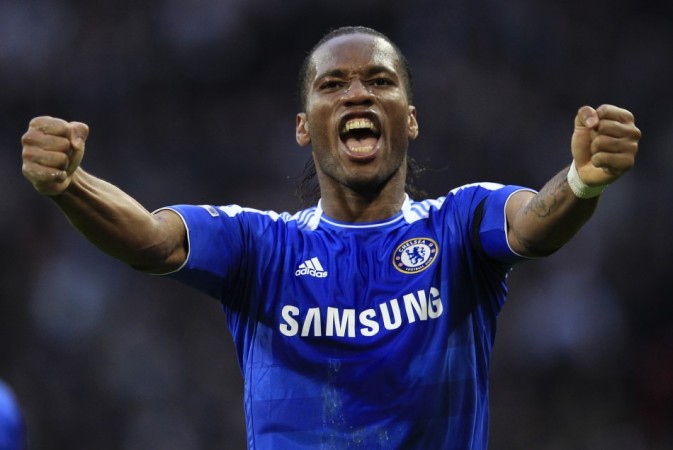 It seems Liverpool manager Brendan Rodgers wanted Clint Dempsey so much so that he was ready to swap the American forward with several of his star players.
Rodgers had agreed to a swap in principle with Fulham for Jordan Henderson but it now appears that Stewart Downing and Jose Enrique were also mentioned as possible departures, reported The Daily Mail.
Sadly, Dempsey agreed to join Tottenham Hotspur, leaving Rodgers in dilemma, as he has only Luis Suarez and Fabio Borini as the established strikers after Andy Carroll left for West Ham United on loan.
Liverpool's weakness in the goal scoring department has been exposed in the last few Premier League games, losing 0-3 to West Brom in the opening game and 2-2 draw to Manchester City in the second game. The 0-2 loss to Arsenal at their home ground Anfield on Sunday was a shocker.
Rodgers admitted that his team needs reinforcement.
"Any player that I believe can improve the squad, I will look at. We have got a very small group here. There were 19 players training on Saturday morning, with some very young players among them. I have to look at ways to change the group. We need a reinforcement, that's obvious," The Daily Mail quoted Rodgers as saying.
Speculations are now doing the rounds that Liverpool is eyeing strickers who are available on free transfer as the transfer window in Premier League has been closed.
It was earlier reported that The Reds are trying to rope in England striker Michael Owen but that's also a passé now as he joined Stoke City. Alessandro Del Piero is another star Liverpool has reportedly approached. However, chances of getting him are bleak now, as Sky Sports reported that the Italian star is inclined to join Sydney FC. Clubs like Olympiakos, Southampton and FC Sion are also said to be interested in signing him.
Another name doing the rounds is former Chelsea striker Didier Drogba, who had joined Chinese club Shanghai Shenhua. Various sections of the media have reported that Liverpool is keen to sign the Ivorian stricker if he is handed a free transfer. Real Madrid is also said to be interested in signing the star.
Theo Walcott, who has turned down Arsenal's offer of a new contract, could be another option for Liverpool but that too may not materialise as clubs like Manchester City, Juventus, Inter Milan and Paris Saint-Germain are said to be interested in signing him.
Now, the big question is whether Rodgers will succeed in bringing reinforcement to Liverpool. Only time can tell!