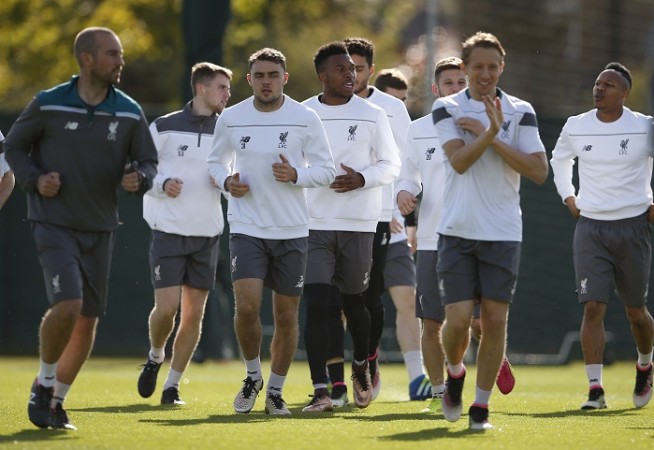 Liverpool have their eyes on the Europa League final as they prepare to face Spanish side Villarreal in the crucial semi-final second leg tie at Anfield on Thursday. Liverpool have a daunting task as Villarreal not only enjoy a 1-0 advantage, but have been one of the most impressive teams in the Europa League.
Liverpool cannot afford to concede another goal at Anfield as it would make matters difficult for the hosts. If Villarreal score one away goal, Liverpool have to score three in order to reach the Europa League final, which means the defence has to be watertight, and the offensive players need to shine at home.
With such an important fixture set at Anfield, it remains to be seen the formation manager Jurgen Klopp will adopt. In their away game, Liverpool did not field a regular striker, but played Roberto Firmino as false number nine, but Daniel Sturridge, who is Liverpool's best striker, is expected to start against Villarreal as goals are paramount in the semifinal.
Other players such as Adam Lallana and Philippe Coutinho need to be at their menacing best to defeat Villarreal. Klopp is confident Liverpool can reach the Europa League final if their players shine during the night.
"If we play our best then we can go to the final. These [Liverpool] players gave me a lot of positive signs about their qualities. We are ready. All that we have done since [I arrived in] October was to be perfectly prepared for a game like this," UEFA official website quoted Klopp as saying.
Irrespective of the team Klopp fields for the all-important game of the season for Liverpool, the home fans are expected to make it a brilliant atmosphere at Anfield, and play their role as the twelfth man.
The crowd at Anfield will want to create pressure on Villarreal so they do not play their natural game. Villarreal's plan would be simple — not allow Liverpool many chances at goal. Even a 0-0 draw will help them reach the final.
Besides their defence, which looked solid in the first leg, their offensive players such as Roberto Soldado and Adrian Lopez, among others, will be keen to score goals and make life difficult for Liverpool.
After an impressive performance against Liverpool in the first leg, Villarreal will come into this match as a buoyant unit. Manager Marcelino García is confident ahead of the clash, and is not perturbed by the Anfield atmosphere.
"We come here full of hope. We're going to give everything we have got and we will enjoy ourselves. Our main aim is to be competitive. We feel we have the capabilities to make it through to the final. In no way whatsoever will we be affected negatively by the atmosphere; if anything we will be affected positively," Marcelino said.
Liverpool are a strong team at home, but defeating this strong Villarreal will take some doing from Klopp's team.
Where to watch live
Liverpool vs Villarreal Europa League semifinal second leg is scheduled to kick-off at 9:05 p.m. CET (12:35 a.m. IST, 8:05 p.m. GMT, 4:05 p.m. ET). Viewers in Indiacan catch Europa League semifinal second leg game on Ten 2 and Ten 1 HDwhile the streaming option of the game is also available on tensports.com.
UK viewers can catch the Liverpool vs Villarreal Europa League semifinal second leg on BT Sport Europe, while the online live stream option is on BT Sport Live and LFC TV Go.
US viewers can catch Liverpool vs Villarreal Europa League semifinal second leg live on Fox Sports 1 USAand ESPN Deportes TV. The option of live streaming is also available onWatch ESPN, FoxSoccer2Go and Fox Sports Go.
Audience in Spain, Thailand, Australia, the Middle East and can watch the game live on TV on Bein Sports,with the live stream option on Bein Sports Connect.