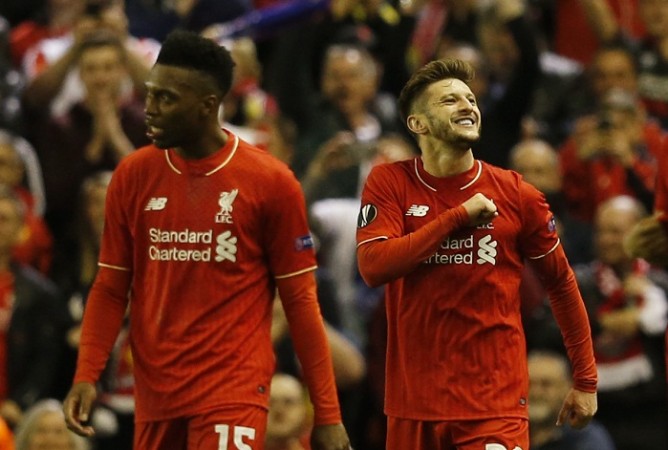 There is something magical about Liverpool and big European nights at Anfield, where the players and the fans make it special. Liverpool players were up for the big Europa League semifinal second leg, as the Reds' played some brilliant football to win 3-0 (3-1 aggregate score) at Anfield on Thursday, thus reaching the final of the competition.
Liverpool, who were trailing 1-0 in the first leg, knew they had to get off to a blistering start, and they did so from the first minute, attacking, and searching for the opening goal. The pressure paid off as Saoriano Llido scored an own goal in the seventh minute.
Liverpool, despite taking the lead, were aware that they had to score more goals and continued the pressure. Adam Lallana and other players came close to goal in the first half, but Liverpool could not double the lead, though the first half was one-side traffic.
The second half was no different for Liverpool, as they continued to play a brilliant attacking game in search of the second goal, which was scored by Daniel Sturridge in the 63rd minute. It was his 12th goal of the season.
However, Reds were watertight in their defence as an away goal would have been disastrous at that point. Villarreal players looked frustrated as they did not enjoy much possession, and also committed some silly fouls. They suffered a massive setback as defender Victor Ruiz was shown the second yellow card of the night, and thus the red as well.
Jurgen Klopp, Liverpool manager, must have heaved a huge sigh of relief in the 81st minute as Adam Lallana scored the third goal. Now, Villarreal had to score two goals in the last nine minutes to win, which was a mammoth task, considering Liverpool were dominating the game. Sturridge could have even scored the fourth goal, but Villarreal's goalkeeper Alphonse Areola kept the ball out, which was not a huge problem for the Reds, as Liverpool marched into the Europa league final after the referee blew the final whistle.
Liverpool will face Sevilla in the final of the Europa League, and Klopp wants his players to give his best in the title decider.
"Sevilla are a strong side. We will try our best, try to do everything for this wonderful club," Sky Sports quoted Klopp as saying.
Watch Liverpool vs Villarreal highlights