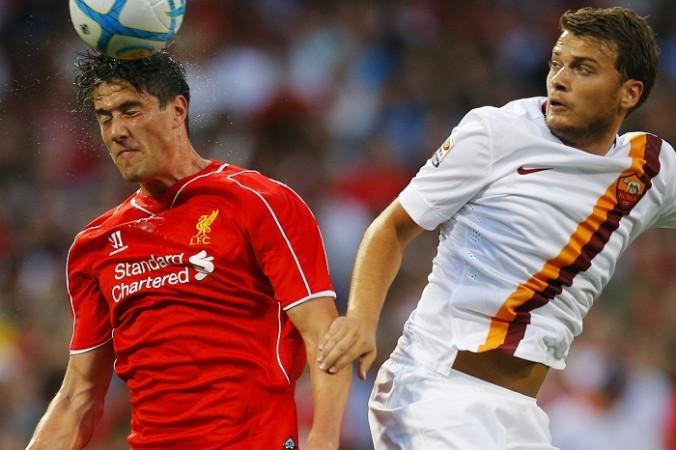 Liverpool might not have enjoyed a good record against Chelsea in the English Premier League of late, where they have not registered a single victory with three losses and two draws in their last five outings.
But, the story was different when the two teams last met in the League/Capital One Cup, as the Reds won the game at Stamford Bridge 2-0.
Hence, Liverpool can take inspiration from their last League Cup meeting, when Brendan Rodgers' men host Jose Mourinho's sude in the first leg of the semifinal at Anfield tonight.
The fifth round of the competition in the 2011/12 season witnessed Chelsea playing hosts to Liverpool at Stamford Bridge.
The Reds won the game with goals from present Newell's Old Boys player, Maxi Rodriguez and current Crystal Palace defender, Martin Kelly.
It was a game where both sides had an equal share of chances, but it was Liverpool who were clinical in front of goal as they scored two goals within five minutes in the second half, in spite of Andy Carroll missing a penalty in the first half.
The game will also bring back memories of Craig Bellamy, who played brilliantly to help Liverpool top Chelsea, assisting in both the goals.
But, one look at the starting players during the then fifth round clash reflects how things have changed as far as the team structure goes.
For Liverpool, only Lucas Leiva and Jordan Henderson remain from the starting XI, which defeated the Blues, while for Chelsea, the Blues only have Ryan Bertrand left, with the left-back currently loaned out to Southampton.
The Blues were managed by Andre Villas-Boas, while the Reds had Kenny Dalglish at the helm.
Since then, the players in both the teams have changed, with the rivalry taking a new turn after Reds lost to Chelsea last season, which can be termed as the turning point for Liverpool losing out to Manchester City in the English Premier League title race.
Will this League Cup clash prove to be a turning point for Liverpool and their fortunes this season, or will Chelsea march on?
Below are the highlights of that Liverpool win over Chelsea