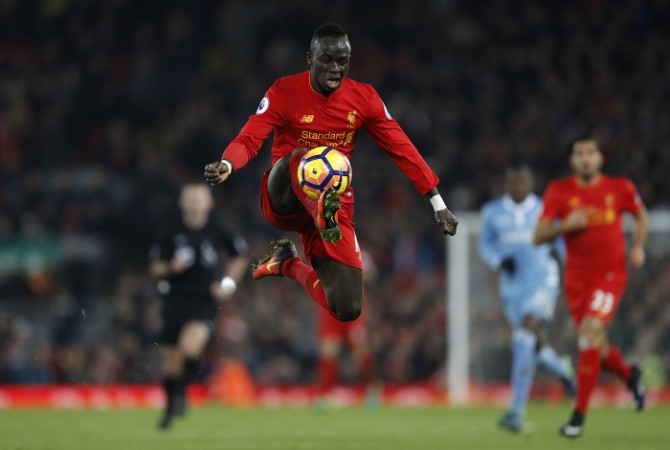 What does the game mean for Liverpool FC, we might ask, especially following their historic FA Cup defeat at Anfield the past weekend at the hands of Wolverhampton Wanderers. Time to move forward, that must be the call from manager Jurgen Klopp. What more can you expect?
It is time for one of the biggest rivalries in football now. Coming to many as a surprise at this stage of the Premier League, but the truth is that Chelsea are indeed on top of the points table after 22 matches. Their closest competitors -- Arsenal -- second in the table, are as many as eight points behind Antonio Conte's side!
Liverpool, meanwhile, are on 45 points from 22 games. Klopp's army started well, but somewhere down the line, things started changing.
A victory in the London derby can actually do wonders for Liverpool. Not tough at all, all the Red army needs to do now is to keep their team chemistry and morale intact.
"Liverpool's recent (poor) results are difficult to explain and I feel they have been unlucky. We have grown since our first meeting with Liverpool and we have improved a lot in terms of our identity and confidence," said Chelsea head coach Conte at the pre-match presser, as quoted by the BBC. "When you face teams of the same level it's important to win for confidence, but the difficulty is high."
Liverpool, who are currently fourth in the Premier League, feel that the presence of Sadio Mane can do wonders for them. Midfielder Mane missed the crucial previous few matches of LFC owing to his national duties with Senegal at the Africa Cup of Nations (Afcon) 2017.
Senegal lost to Cameroon in the quarterfinals and Mane is now available. To hasten things, Liverpool arranged for a private jet to bring their midfielder back at the earliest from Gabon.
"Ray Haughan and our team management did an outstanding job to bring him back as soon as possible and he is now on his way," said Klopp. "We had the plane there but he was not allowed to go in the plane and we had to wait to get him from A to B.
"I spoke to him and it is all good so far. We will be in tomorrow morning and I will make a decision. I will have to look into his eyes and see if it is possible."
Liverpool vs Chelsea 2017 schedule
Date: January 31
Time: 8 pm GMT (1:30 am IST [Wednesday], 3 pm EST)
Venue: Anfield
TV guide
| | |
| --- | --- |
| Country | TV channel |
| India | Star Sports Select HD 1 |
| United Kingdom | BT Sport 1 |
| USA | NBC Sports Network |
| Australia | Optus Sport |
| Brazil | ESPN+ Brasil |
| Spain | Movistar+ |