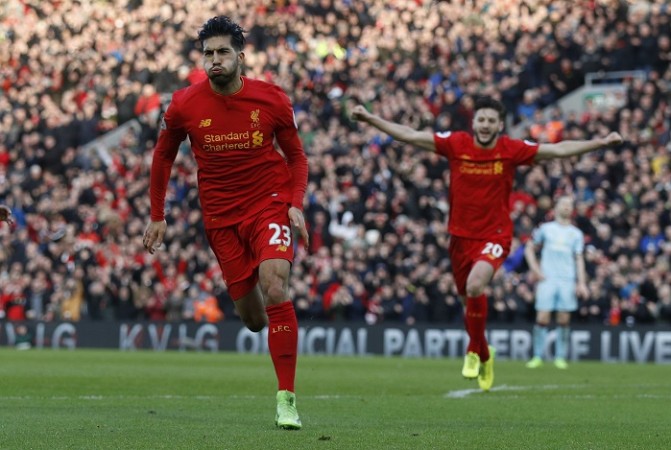 It looked like being another case of falling to the non-top six teams again, but a crucial goal just before halftime and a winner a little after helped Liverpool to a 2-1 win over Burnley in the English Premier League.
Liverpool to sign the new Gareth Bale?
The Reds' title dreams have ended owing to their poor form against teams in the lower half of the table, and this match against Burnley, even a Burnley side with a poor record away from home, was going to be a big test.
That test only getting bigger when Ashley Barnes put Sean Dyche's side 1-0 up in just the seventh minute.
With no fluency to their attacks and absolutely no rhythm, you felt this could be another one of those days for Liverpool.
However, Georginio Wijnaldum scored a vital equaliser in the first minute of stoppage time in the first half to ensure Liverpool would go into halftime level.
After the break, Emre Can found the winner a minute past the hour, before Liverpool held Burnley at bay at the end, even if the result might have been different had Matt Lowton found a way to fire his shot from close-range under the bar, rather than over, right at the end.
"We all have to get used to it a little bit, because it's the first 'ugly' game we've won," Liverpool manager Jurgen Klopp said. "Usually when we were not at our best we've lost and in a few parts of the game we weren't at our best actually.
"If you're not at your best it's a close game and that's how it was. We were not dominant enough to avoid Burnley's game, they did what they want to do.
"I think from the intensity side it was nice to watch, there was not too much football, but that's how it is, that's not a problem. It feels really good that we could do it, even like this. Because like I've said a lot of times, the good games as a team we've usually won, but the average games and the bad games you need to be a challenger too, and today we were this challenger."
Liverpool stay in fourth on 55 points from 28 matches, one behind Tottenham and Manchester City and 11 adrift of Chelsea. Arsenal and Manchester United are five and six points respectively behind Klopp's side. However, the Reds have played one game more than the teams ahead of them, while the Gunners and United have played two games less.
Burnley are 12th in the table, neither in a relegation battle, nor in contention for a place in Europe.