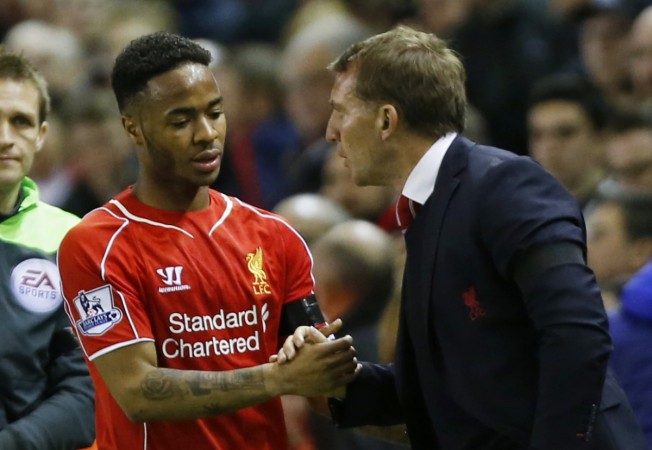 After impressing all and sundry with his football skills in Liverpool's red for the last two seasons, Raheem Sterling seems eager to ply his trade in some other football club, as he has not signed any new contract with his current club.
To rub salt into Liverpool fans' wounds, Sterling's agent, Aidy Ward has made it clear that the youngster will 'definitely not' sign Red's deal. Liverpool fans are also not happy with the youngster expressing his intent to quit the Reds.
The fans made their feelings known as they booed the player when he received the Reds' young player of the year award on Tuesday. It has not gone well with Liverpool legends such as Jamie Carragher (also a football pundit now), who asked him to "keep his mouth shut and get on with football."
Many experts and critics alike are blaming the player's agent for such a situation and Ward did not help himself as he showed utmost disrespect to the club.
"I don't care about the PR of the club and the club situation. I don't care.," Evening Standard quoted Ward as saying.
"He is definitely not signing. He's not signing for £700, £800, £900 thousand a week. He is not signing.
"My job is to make sure I do the best with them (my clients). If people say I am bad at my job, or they are badly advised it does not matter."
With Sterling clearly looking for football outside his current club, top clubs such as Manchester United, Manchester City, Arsenal, Chelsea, Real Madrid and even Bayern Munich are keeping a close tab on the situation.
"I am not worried. Worried is making a decision not knowing what is going to happen. Every Premier League club will make a bid for him."
The youngster's contract with the Reds only expires in 2017 and the club may try their best to hold the player, which might prove to be a humongous task, especially with clubs ready to dish out huge money to avail his services.
If the Reds receive huge money for the player, it will be wise for the club to sell the player and make best use of the money to bring in players.