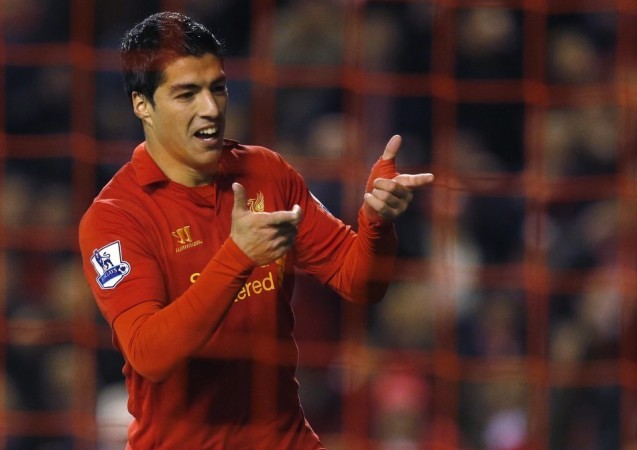 Liverpool striker Luis Suarez has said that he will stay at the Merseyside club next season.
"For now, due to all of the people's affection (for me), I will be staying," Suarez was quoted as saying on ESPN, before Uruguay's international friendly against Japan.
Suarez' decision will be music to the ears of Liverpool fans who acknowledge that the player needs to stay if the club is to have any chance of qualifying for the Champions League next season.
The news of Suarez staying comes a day after club captain Steven Gerrard commented on the situation.
Speaking in a press conference ahead of England international friendly against Scotland, Gerrard offered high praises to Suarez.
"It's very important he stays," the England captain was quoted as saying on ESPN FC. "Luis is one of the best players in the world and I can certainly see why other clubs are interested in him."
Gerrard is open to using any influence he may have as club captain to get Suarez to stay.
"If I can use my influence to try to get him to stay then of course I will because I love playing with him," he said.
Not allowing Suarez to leave would be a statement of intent from the club's owners, who realise that a team which sells its best players will never make progress.
"I don't want him to go and, for Liverpool to be successful and move forward, we have to keep our best players," Gerrard added.
"At the moment I haven't got a clue (if he will stay) or not, but I am really confident he won't go to anywhere else in England," he concluded.
If the recent comments are authentic, then Gerrard's wih will be answered and Liverpool will get a huge boost ahead of the start of their Premier League campaign against Stoke City on Saturday.