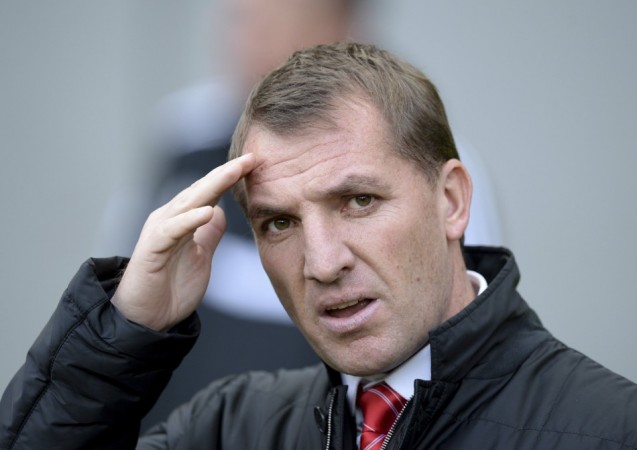 Liverpool boss Brendan Rodgers insists that he will not panic buy this summer, despite the Reds' pursuit of striker Loic Remy falling through and Adam Lallana getting sidelined for six weeks following an injury.
Although the Reds were expected to announce the signing of Queens Park Rangers striker Remy for a reported fee of £8.5million on Sunday, Liverpool mysteriously pulled out of the deal after everything had been agreed between the two clubs.
While some reports claim that the French striker failed his medical, others suggest that the deal fell through due to Fabio Borini persistence to remain at Liverpool.
Rodgers confirmed that Liverpool were the ones who "decided not to go ahead with the deal."
Despite having already spent close to £100 million on transfers this season, with Dejan Lovren £20 million (reported) move from Southampton being their latest addition, the Reds are still in need of some quality strikers, especially following the departure of Luis Suarez to Barcelona.
However, despite admitting that Liverpool will be moving "onto other targets" following the collapse of the Remy deal, Rodgers insists that he will not be buying players just "for the sake of it."
"There is money to spend, no question. But I won't spend it for the sake of it. It has to be the right type," said Rodgers. "If that means I have to wait until January then that's what I will do. The players at the moment are in great condition, they are working very well and very hard."
"I have seen the development in some of the young players but if the right ones become available we would like to do something because i still have a lot to do on that front - but if they're not available, I will wait."
Meanwhile, Rodgers threw some light on Lallana's injury, insisting that the midfielder's injury will not be affecting them as the season is still yet to start.
"Last year if someone like Adam had gone down it would have really hurt us. It's unfortunate for him but thankfully at this stage of the season, where he has got a good level of fitness, which means he can recover quicker," said Rodgers, according to ESPN.
"He won't be too far away after the start of the season, which is great news. This year is vital for us. You're going to pick up injuries and we need to have the players who can step in and that's what we are trying to build."