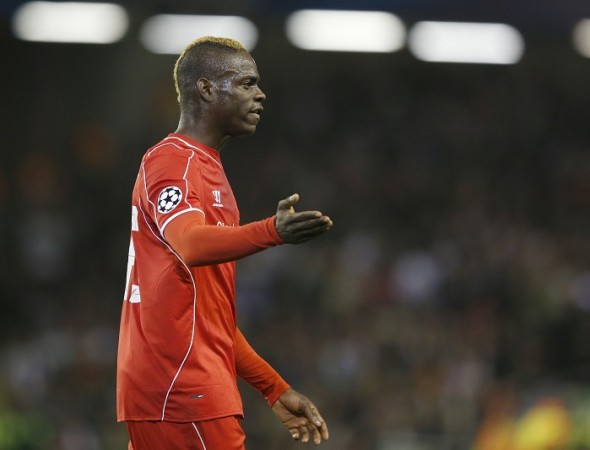 Italian striker Mario Balotelli seems to be as uncertain about his future as the football fans are. The 24-year-old forward has given up hopes of having a future at Liverpool, and the club on their part, have done the same as well.
According to an exclusive from Italian media outlet Tutto Mercato, the Reds are willing to offload the unpredictable striker for as low as €14m (£10m). And further to that, if there are still no suitors available, Liverpool will accept as little as €10m (£7m) for Balotelli.
The aforementioned figure dwarfs the €20m (£16m) figure Liverpool paid to AC Milan last summer to acquire the services of the ex-Manchester City forward.
Italian giants Lazio is revealed as one of the potential suitors for the player this summer, and the meagre fee is set to attract many other clubs who will be willing to grab the initiative to get their hands on the player.
The controversial striker fell out of favour with Liverpool in his debut season itself as he picked up just 16 appearances in the Premier League, and scored just once.
It also has to be noted that he notched five yellow cards out of those 16 appearances.
Liverpool manager Brendan Rodgers is also believed to not be interested in keeping Balotelli this season. The ex-Inter Milan star was left out of the Reds' preseason trips to Thailand, Australia, and Malaysia, this summer.
And with the presence of forwards in Christian Benteke, Fabio Borini, Danny Ings, Daniel Sturridge, among others, Liverpool are happy to let Balotelli leave.
Meanwhile, Dubai-based outfit Al-Ahli FC have revealed that they have pursued Balotelli this summer, but the Italian is set for "another team".
"We thought about Balotelli, we talked with Mino Raiola [Balotelli's agent], but the player declined our proposal. He wants to go to another team," Al-Ahli manager Cosmin Olaroiu told Sky Italia.