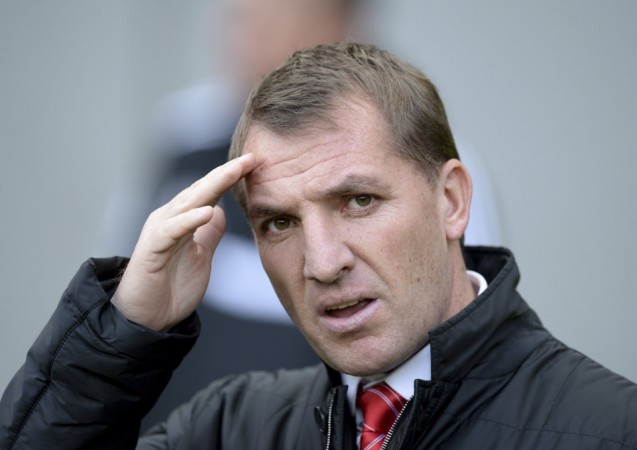 Liverpool are reportedly close to signing two more players - Southampton's Dejan Lovren and Lille's Divock Origi - as they continue strengthening the squad, following the departure of talisman Luis Suarez to Barcelona.
Despite having earlier rejected a £20m offer from the Reds for Lovren, Southampton have reportedly changed their mind and has decided to sell the defender for around the same amount, according to the Times.
It was believed that the Saints were earlier unhappy with Liverpool's payment structure for Lovren. And now that the Reds have proposed a new plan, the Saints seem to be satisfied.
Although new Southampton manager Ronald Koeman admits he does not want to lose the Croatian defender, who looked very promising in the 2014 World Cup, the 51-year-old revealed he is looking at Aston Villa's Ron Vlaar as a replacent.
"I don't want to lose him but, if he leaves he will only go for a top price," Koeman told The Guardian. "Ron would definitely be an option but I think he won't be cheap right now. We just have to wait and see how it develops."
Lovren, who has been on the top of Liverpool boss Brendan Rodgers' shopping list, will become the third Southampton player to join the Merseyside club this summer, after Adam Lallana and Rickie Lambert.
The approach does not come as a surprise as Lovren had already expressed his desire to move to Anfield, stating that he was very disappointed to find out Liverpool's initial bid for him was rejected.
"Liverpool sent the offer and the club haven't informed me. Not even about the subsequent Liverpool bids. That wasn't right. I found out about the bid from other people which disappointed me and I realised I've got no business staying at Southampton. Frankly, my head is already at Liverpool," the Croatian said earlier.
Meanwhile, Liverpool are also close to landing Lille forward Divock Origi, according to the BBC.
The 19-year-old managed to attract a lot of attention following some impressive performances for Belgium in the 2014 World Cup, and the Reds are now looking to quickly complete the deal.
However, the Belgian will reportedly be loaned back to Lille following the signing as Liverpool, who are also close to landing Queen Park Rangers striker Loic Remy, want him to get as much first team experience as possible this season.