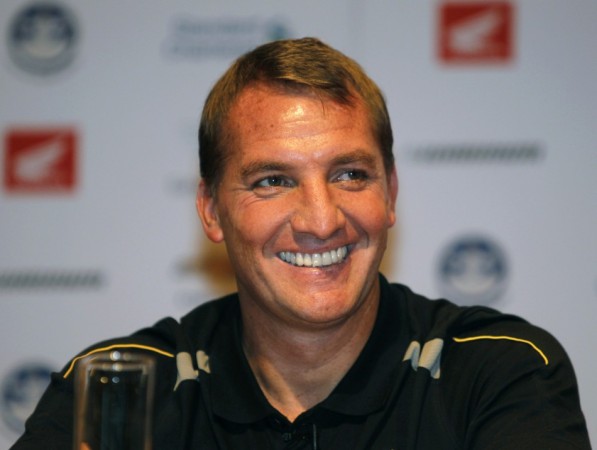 Liverpool manager Brendan Rodgers has hit back at unhappy striker Luis Suarez, making scathing comments about his conduct.
The Northern Irish coach's made comments after Suarez claimed that the club have broken promises made to him, that he would be allowed to leave this summer.
"There were no promises made, categorically none and no promises broken," Rodgers told ESPN after his team's victory against Valerenga on Wednesday, a game which Suarez missed due to an injury.
"Obviously, the remarks I've read, it is bitterly disappointing, but my job is bigger than that," he continued. "My job is to fight and protect the club."
The former Swansea manager went on to point out that the Uruguayan striker's conduct is unbefitting Liverpool and in clear violation of the values and principles of the club.
"We have a standard at Liverpool and I will fight for my life to retain it," Rodgers explained. "The Liverpool way is all about being committed to the cause and fighting for the shirt. It's also about dignity and being dignified in how you speak about the club. And it's about unity. If anyone steps outside of those values then I have to deal with it."
Rodgers confirmed that the club will take strong action against Suarez for his comments, which could include a hefty fine.
"I will take strong, decisive action, absolutely, as there has been total disrespect of the club," Rodgers said. "This is a lack of respect of a club that has given him everything. Absolutely everything."
"The reality is we don't want to sell Luis Suarez," he added. "It's as simple as that. He is important for what we are trying to do. There have been a couple of offers [from Arsenal] but no promises broken, that's the reality."
Rodgers underlined that Liverpool's unwillingness to grant the player the transfer he desires is due to their valuation not being met.
"What we are trying to do now is get the correct value for a player, but we know we don't have to sell him," he explaied. "I don't believe there is a clause in his contract that says he can leave for any sort of price."
The coach was also asked whether there is a chance for Suarez to play for Liverpool again after the comments made. Rodgers asserts that there needs to be a mending of the relationship before fans can even entertain the idea of Suarez wearing the famous red jersey again.
"Is there a way back for him at Liverpool? There's a few bridges to cross before that can happen," Rodgers said. "It's about the respect, that's the only thing we look for. This is one of the most iconic football clubs in the world, you can't disrespect it."
"That's something I will ensure before anything happens in the future. That bridge will need to be crossed," he concluded.