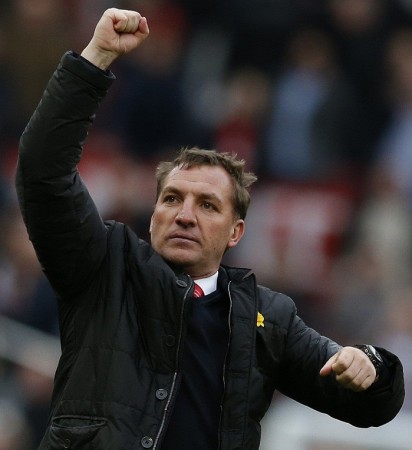 Liverpool have been on a spending spree already this summer transfer window, with Brendan Rodgers set to sign a few more players before the transfer business is deemed done and dusted by the manager. However, despite several signings and imminent deals, Liverpool have still not quite bought that marquee player who could send the pulses racing much like Luis Suarez did at Anfield over the past couple of seasons.
While Rickie Lambert, Adam Lallana, Lazar Markovic and Emre Can are astute buys, they are not the kind of signings that can turn those Suarez-gone frowns upside down on their own. With Rodgers closing in on Dejan Lovren, Divock Origi and Loic Remy, there will be further evidence of this Liverpool squad getting stronger and stronger, albeit missing that little bit of stardust.
However, if the latest reports turn out to be true, and Rodgers is able to fashion a deal to bring in Real Madrid playmaker Isco, that Anfield light could just shine a little brighter.
Isco, last summer, was seen as the next big thing in Spain, weaving his magic for Malaga under Manuel Pellegrini and inevitably landing himself at the Bernabeu, after he snubbed the chance to join Pellegrini at Manchester City.
After making a great start to his Real Madrid career, though, Isco's star started to fade, with the bench being his companion as the likes of Angel Di Maria and Gareth Bale sparkled, with manager Carlo Ancelotti preferring a 4-3-3 formation, which in the end worked wonders as Real clinched the Champions League crown.
As always, Real Madrid will make a few big moves in this summer transfer window, having already brought in World Cup winner Toni Kroos from Bayern Munich for £20 million. Real are also closing in on the signing of World Cup sensation James Rodriguez, which will further push Isco to the sidelines.
Isco is too big a talent to warm the bench, even if it is the sizeable one at Real Madrid, and Liverpool are hoping to take advantage of that situation by tempting the 22-year-old to Anfield, according to the Daily Mail.
Manchester City are also expected to show an interest, with Pellegrini a big fan of the player, but Isco might be wary of warming the benches again considering the wealth of talent at City's disposal at the moment.
Rodgers is someone who likes to work with young players, and that should make Isco feel right at home, with Liverpool's attacking style also sure to be another selling point.
However, convincing the Spain international to move from Real Madrid will not be easy, and maybe a loan move for the upcoming season might be a more likely proposition.
A loan deal would not be such a bad idea for Liverpool, who could tempt the player to make the move permanent if he has a wonderful first season on the English Premier League. Rodgers will also have the option of sending Isco back to the Bernabeu, if the move does not pan out as expected.