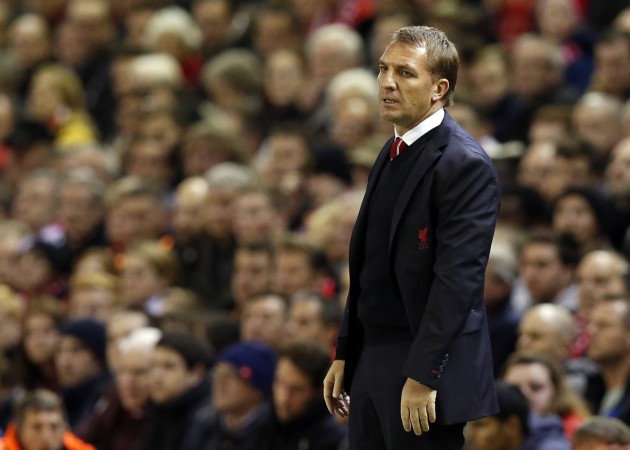 Liverpool boss Brendan Rodgers has admitted that the Reds had to settle for alternate targets, after they failed to land high-profile players in the summer transfer window.
After the departure of Luis Suarez to Barcelona in the summer, Rodgers targeted a host of big names including Radamel Falcao, Diego Costa and Alexis Sanchez to be his replacement but the players ended up joining Manchester United (loan), Chelsea and Arsenal respectively.
"We know what targets we wanted but, for one reason or another, they went elsewhere," Rodgers told ESPN.
And the Northern Irishman had to settle for several young players - Adam Lallana, Emre Can, Lazar Markovic, Dejan Lovren, Divock Origi, Javier Manquillo, Alberto Moreno and Mario Balotelli - instead.
Although these players have failed to impress at Anfield so far, the former Swansea City boss is confident that his summer signings will turn out to be stars in the future.
"We have signed talented young players. Over their time here, whether it is with me or not, they will show they are very good players."
As none of the big-name players opted to join the Merseyside club despite them doing very well in the Premier League last summer, Rodgers feels that his side need to work "harder and smarter" this season to convince star players to join them.
"We were in a great position at the end of last season. We had Champions League football and a way of working. We just have to work harder and smarter to convince these players to come."
Rodgers also dismissed speculations on Liverpool not tempting foreign players with lucrative wage packages, insisting that some players take "social factors" into consideration when choosing a new club.
"Players look at where they want to live, the social factors as well as the football. If someone gets offered more money to go elsewhere, if they want to go to London, there is not much you can do about it.
"The club has shown its hand that it is prepared to pay the wages for top players. Whether they come is another story."