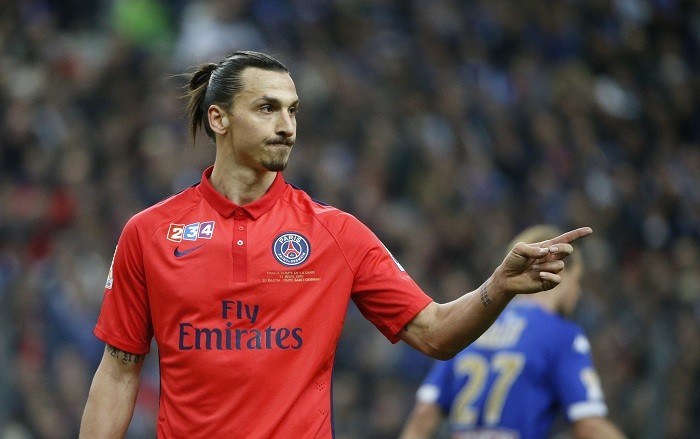 According to reports, Liverpool are planning a shock move for the Swedish International superstar and Paris Saint-Germain (PSG) striker Zlatan Ibrahimovic in the upcoming summer transfer window.
Reports suggest Ibrahimovic has told his friends that he is desperate to leave the French capital in the summer and might well be on his way out from PSG.
His former club AC Milan has also shown interest and will look to pursue him so that he returns to San Siro. At this moment he is reluctant to move back to Italy and he is apparently waiting for a good offer. Liverpool may just offer him what he is looking for and secure the deal.
Chelsea have also shown interest alongside Liverpool and AC Milan, according to reports. Several bookmakers have suggested that Reds led by Brendan Rodgers are favourites to pull off this shock deal.
Milan are reportedly preparing a bid of €15 million with a three-year contract for the Swedish striker. The annual salary for the player is likely to be around €6-7 million.
Ibrahimovic has managed to find the back of the net 19 times in 24 games in Ligue 1 this season. He sustained an injury in the later half of the league but he was still instrumental in securing the third consecutive league French title for PSG.
Ibrahimovic had joined the Ligue 1 champions Paris Saint-Germain back in 2012. He featured in 126 games and has an impressive record of 106 goals in these games.
The Sunday Express suggests that PSG will be looking to sell Edinson Cavani and Ibrahimovic together to bring in £50 million and spend that money to secure a move of Christiano Ronaldo for £90 million. If they manage to off-load these two strikers then it will be easier for PSG management to offer Ronaldo a sum of £340,000 a week.