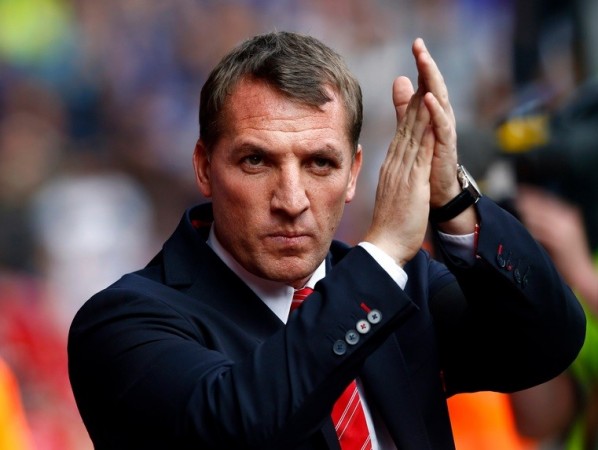 After being linked to a number of top strikers such as Karim Benzema, Gonzalo Higuain and Saido Berahino, Liverpool have failed to sign any of these players.
But, Brendan Rodgers has set sights on another striker and this time it is not a top rated striker, but a young talent, Danny Ings from Burnley, who Rodgers could improve and help him develop into a world class striker.
The BBC reports that the Reds are eager to conduct the business before the transfer day comes to a close on Monday.
The Liverpool boss is prepared to loan the player back to Burnley, which clearly shows that Rodgers is thinking about the future.
This deal, if it happens, will be the same as Lille's striker Divock Origi, who was signed during the summer by Liverpool, but was loaned back to the French club.
It could be logical for Burnley to allow the player to leave the club and join the Reds next season, for the player is on the final six months of his contract.
Liverpool could have waited till the end of the season and signed the player during the summer on a free transfer, but with interest shown from Tottenham and Real Sociedad to sign the striker, Reds may not want to miss out on their target.
Though, Liverpool fans, who have been critical of Rodgers' signings, may not be too happy with the news, for they already possess a number of strikers, but none of them have been able to score goals for the clubs.
The signing does not make sense if Rodgers does not let some players leave the club, primarily strikers. With Origi set to be back next season, they do not want around 5-6 strikers in the club.
But, what the Reds primarily need is a genuine striker who could fire in the goals, as it has been a major problem for the Reds after the departure of Luis Suarez to Barcelona and Daniel Sturridge's injury, even if the striker is expected to return during the weekend against West Ham.
Ings' performances have grabbed a lot of attention this season. Though, his club may be in the bottom half of the table, where they have only 20 points from 22 games, Ings' performance has been something to take note of.
The player has scored as many as seven English Premier League goals this season, which is one third of his team's efforts.