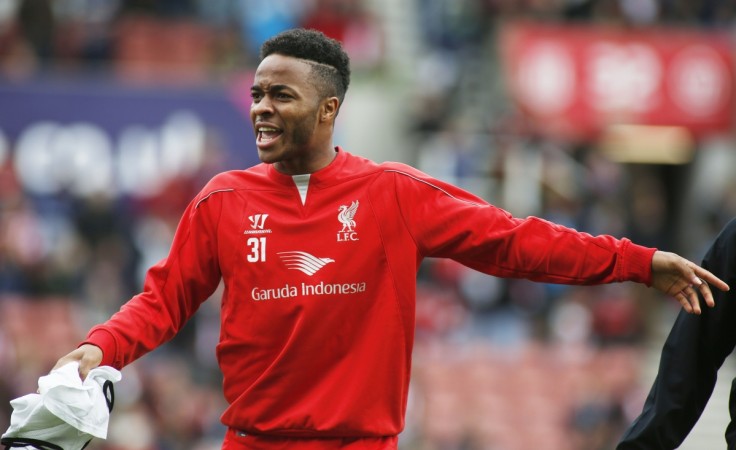 Raheem Sterling might walk in the footsteps of former Liverpool stars such as Xabi Alonso, Michael Owen and Steven McManaman, who joined Real Madrid from Anfield, though their reasons for joining the Galacticos does not resemble anywhere close to Sterling's current situation with the club.
With Real Madrid reportedly said to be interested in landing the Liverpool youngster, who has made his intentions clear after rejecting a new contract, with the club's offer of £90,000-a-week, his future at the club does look bleak.
In the next fortnight or so, Real Madrid are expected to open talks to sign the winger from Liverpool, according to The Sun. With Liverpool legends set to face Real Madrid legends for a friendly fixture on 14 June, club officials from both sides are expected to hold some crucial talks regarding a possible Sterling transfer.
To make matters interesting, Rafa Benitez, who is expected to take the manager's job at Real Madrid, is also said to have outlined Raheem Sterling as one of his priority signings. Benitez, who had an important role in Sterling signing for Liverpool in 2010 could play an crucial role in the player inking a deal with Real Madrid as well.
While it might be a tempting move for Sterling, he might have to be content with warming the bench with an array of stars at Real's disposal. Liverpool fans will also face the prospect of having to watch another one of their important players leave, after the departure of Luis Suarez last season.
Ever since Sterling's agent stated that his client will not sign a new deal, Liverpool fans have also been disappointed with the player for looking for greener pastures elsewhere. Sterling was even booed off in an awards ceremony.
With the current situation making it quite simple for other teams to approach the youngster, top clubs across Europe have joined in the race to sign the Liverpool winger.
It is not only Real Madrid, but English Premier League clubs such as Arsenal, Chelsea and Manchester City have also shown some interest in signing the player.
Arsenal and City have been linked quite heavily, but the Week reports that neither club are eager to shell a fortune to land the player.
While Sterling is a huge talent, he is far from the finished article. He has to improve on several fronts and most importantly he needs to find the back of the net more regularly. In the recently concluded season, Sterling was below par in front of goal, despite getting a number of chances to score.
Sterling only managed to score 7 goals in the Premier League this season, despite being the most important player for Liverpool on the offensive end.