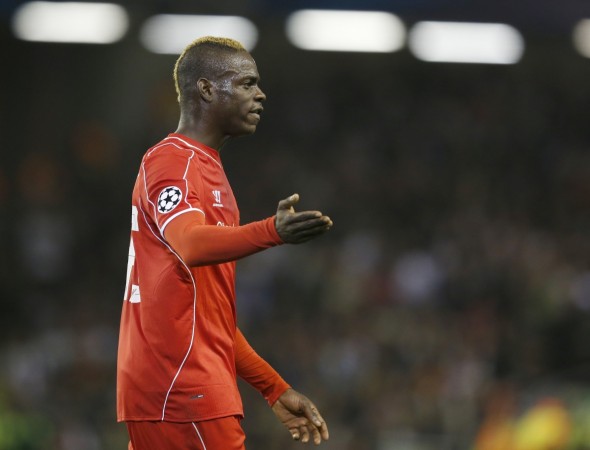 Former Liverpool defender Jamie Carragher believes that the Reds will be offloading Italian striker Mario Balotelli next summer.
The 24-year-old striker has not been able to impress at Anfield since his £16 million switch from AC Milan this summer, scoring just one goal in 10 appearances for the Reds this season.
And Carragher feels that Balotelli, who drew a lot of criticism from Reds boss Brendan Rodgers for swapping shirts with Pepe at half time during the Reds 0-3 home defeat to Real Madrid in the Champions League, will be sold off before the start of the 2015/16 season if he fails to make an impact at Anfield.
"I can't change the way I feel about Balotelli, and that's nothing to do with what he's done in a Liverpool shirt. It's what he's done at Man City, what he's done at AC Milan," Carragher told Sky Sports.
"Do I think he's going to be here long term? No. I'd be surprised to see him here next season if I'm being honest. These players, who are continually moved on, it's for a reason."
"I wouldn't say that was the worst I've seen Balotelli play. I wouldn't say he was by far Liverpool's worst player. He's taken him off because he wanted more intensity. Well, we spoke about that before the game. I don't think what he did in the first half was a surprise to anyone or the manager."
Meanwhile, Carragher feels that Rodgers needs to drop his attacking style and adopt a more defensive approach so that Liverpool can keep clean sheets and get more positive results this season.
Although Liverpool's defensive record wasn't very impressive last season as well, they still managed to win games by outscoring their opponents.
Now as they no longer have Luis Suarez, Liverpool have been struggling in front of goal, with new strikers Balotelli and Rickie Lambert failing to impress.
And Carragher feels that Rodgers now needs to focus on keeping clean sheets rather than trying to outscore his opponents.
"If you're a coach or a manager and you're on a run like that of conceding goals, when every game you go into your players are expecting to concede goals, you have to change it. You have to be more defensive, more solid," added Carragher.
"Maybe sacrifice your way of playing, your principles for two or three games and get some clean sheets. Forget about the attacking side of your game. I played plenty of games in runs when we were conceding goals and I remember saying 'I don't care about the next game in terms of if we score or win, we're just keeping a clean sheet'. Get that mentality in your head of 'clean sheet'."
"Last year Luis Suarez's goals – and Daniel Sturridge's goals – got the back four out of jail. They haven't got that this season. I'm not being defeatist but you're not going to get the goals Luis Suarez got [this season]."