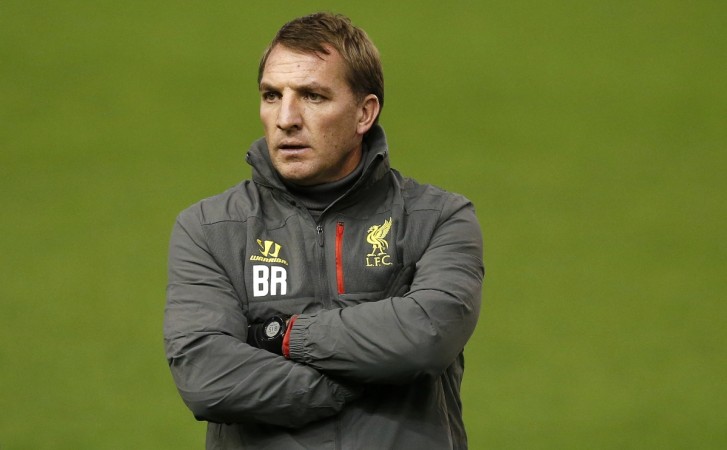 Liverpool may have started to perform well of late, but had they got a clinical finisher in their ranks, they could have been in a stronger position in the English Premier League.
Not only the league, they could have easily scored two to three goals last night in their League cup semifinal clash against Chelsea at Anfield, where they had a number of chances to score.
Brendan Rodgers is aware of what a potential goalscorer could do to the team; it could work wonders and help them pose a serious challenge for the Champions League spot, which is their objective for the remainder of the season, after their dismal show in the initial stages of the Premier League.
Strikers such as Mario Balotelli, who has not scored a single goal in the league, Fabio Borini and Rickie Lambert could be blamed for Reds' below par performance.
Their situation has been such that Brendan Rodgers has played Raheem Sterling as the false number nine, which is not his ideal position. The player is a big threat coming from either wing. Hence, a striker of top quality who can bang in the goals is a must for Liverpool.
The Reds have been linked to some top quality strikers including Gonzalo Higuain and Karim Benzema and upcoming strikers like Saido Berahino, but those have just been rumours so far.
With Brendan Rodgers in the market for a striker, the Reds have been linked with the prolific Ligue 1 striker, Alexandre Lacazette, who has been one of the best strikers across Europe, representing Lyon.
As per the French outlet, Le10Sport, the Reds are preparing to place a bid for the French footballer, who has been in prime form scoring as many as 23 goals this season for Lyon.
Brendan Rodgers was said to be interested in signing the Frenchman during the summer as well.
But, Liverpool are not going to find it easy to prise one of the best strikers to Anfield, as the French outfit might not allow their best player to leave in the middle of the season.
Having said that, football is also about business, so if Brendan Rodgers puts up a huge deal for the French player, Lyon could agree for a move.
Liverpool are also going to face stiff competition from PSG, who are said to be interested in the player. If Lyon agree to sell the player and it boils down to money, Liverpool could be left red-faced as PSG are known to splash mega deals for players of their choice.