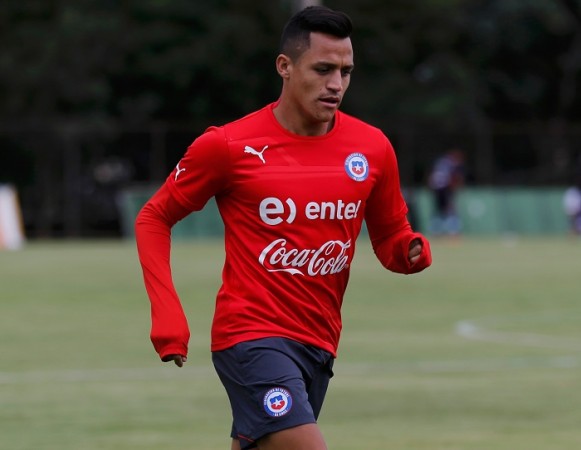 The decision made by Alexis Sanchez to snub a move to Liverpool by choosing to sign for Arsenal would have been jarring for both Reds fans and manager Brendan Rodgers. However, the manager insisted the move had nothing to do with Sanchez seeing Arsenal as a better club or indeed a better fit for him, with the Chile international deciding to opt out of a move to Liverpool due plain old geography.
London, according to Rodgers, is what eventually dictated Sanchez's move to Arsenal, and while the Liverpool boss admitted to being disappointed at missing out on the signing, he insisted the team would not worry about it too much.
"That [the Sanchez move] was one where geography dictated where he wanted to go, simple as that," Rodgers was quoted as saying by the Daily Mail. "If anything, it's been other way [and Liverpool are more attractive in terms of football].
"Lots of players are really impressed by what we are doing as club and really excited about coming to Liverpool.
"It was not lack of ambition from the club. The player and his family chose to live wherever they wanted. Sanchez is a fantastic player and would have suited us. His profile would have been great but it was not to be and we move on."
Rodgers was hoping to bring in Sanchez as part of the Luis Suarez deal to Barcelona, but after it became clear Arsenal was the forward's preference, Liverpool had to settle for a full cash deal; not too shabby considering they received £75 million.
That the key for Liverpool ahead of next season will be how they spend that £75 million. It is never easy when you have a lot of money to spend in the transfer market, while also not quite being able to sign the top-end players as Tottenham showed last summer.
Rodgers, though, has been quite busy already in the transfer market, bringing in four players to the squad in the mould of Rickie Lambert, Adam Lallana, Emre Can and Lazar Markovic, with an amount close to £60 million spent on the players.
The manager insisted the players brought in had nothing to do with the Suarez sale and it was a plan that was set in motion much before it became clear their talisman would be leaving for Spain in the summer.
"The signings we have made have absolutely no relation to Luis going -- these were players that were always earmarked to come in," Rodgers added. "We felt last year we never had the depth. We are in the Champions League this year so we have to ensure we have as strong a squad as possible.
"Obviously Luis going gives us the clout to go and spend more and we are getting the right type of player in. We certainly won't spend just for the sake of spending -- it has to be the sort of player who is going to improve us."
It is never easy to continue hitting the same heights when you have sold your best player – Arsenal and Tottenham will agree with that certainly – and Rodgers' ability will certainly be highlighted if he keeps Liverpool as competitive as last season, despite losing Suarez, while also ensuring the Reds go as far as possible in the Champions League.
A few more quality signings before the transfer window shuts will certainly help towards that goal.