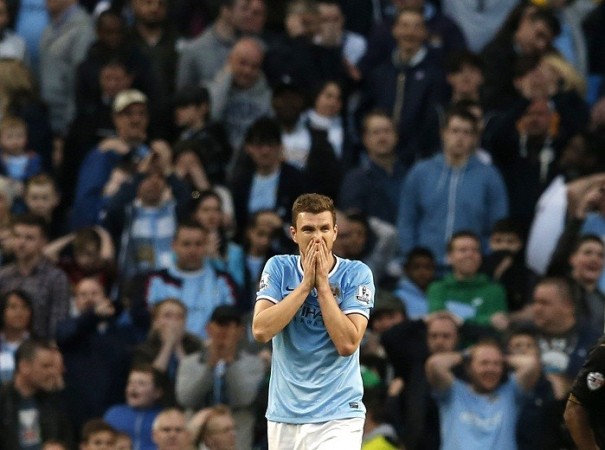 Had Liverpool strikers -- Rickie Lambert, Daniel Sturridge, Mario Balotelli and Fabio Borini -- been consistent for the Reds in the English Premier League this season, they could have even finished in the top four.
However, due to poor performance from his strikers, Brendan Rodgers is once again in the market for a striker, who could end Liverpool's goal scoring woes. Liverpool may not have been too poor this season, but their game in the final third has raised many eyebrows and more often than not, the strikers have been at fault.
Hence, it is no surprise that Liverpool's number one target this season will be a top striker.
The performance of regular strikers was so poor that Rodgers had to deploy Raheem Sterling as a lone striker, who is actually a winger.
After Luis Suarez' departure to Barcelona, Liverpool have not been able to find his replacement. They were linked to a number of top players such as Radamel Falcao and Alexis Sanchez, but they failed to land their target and with no European football next season, Liverpool have an even more daunting task to rope in top players.
But Liverpool are said to be interested in Edin Dzeko, reported Daily Mail. With Borini and Balotelli expected to be offloaded in the summer, the Manchester City striker can prove to be a good addition as has proved himself in the EPL.
Despite having been amongst the goals in the league, the Citizens cannot provide Dzeko much playing time with Sergio Aguero leading the attacking line. To make matters worse, Manchester City also signed Wlifried Bony during the last January transfer window, which puts Dzeko's future in doubt.
With Chelsea also reportedly interested in signing the striker, Liverpool will not find it easy to land the him. Even if the Citizens allow Dzeko to leave the club, Manchester City will not sell the player cheap as he still has three years in his contract.
If the player manages to sign for Liverpool, they are going to pose a serious threat to their opponents with three quality strikers such as Daniel Sturridge (provided he stays fit next season), Divock Origi and Dzeko.
Expect a number of quality players to be linked with Liverpool during the summer transfer as well. The Reds have already been linked to a number of strikers such as Danny Ings from Burnley, Christian Benteke from Aston Villa and Manchester City's Stevan Jovetic recently.