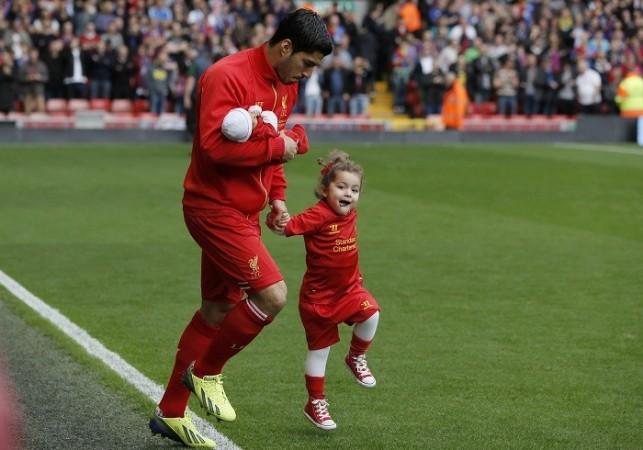 As the English Premier League's popularity in India just continues to grow and grow, Liverpool are the latest team looking to cash-in on the immense talent pool available by announcing they are to set up an academy in the country from next year.
Liverpool will partner with Indian club DSK Shivajians, who currently play in the 2nd Division of the I-League.
LFC International Football Academy DSK will be officially opened from the first week of January 2014, with all the state-of-the-art facilities including purpose-built residential complex with full-size pitches, practice areas, changing rooms, gym, canteen, classrooms and medical facilities.
"At the academy in Liverpool we aim to develop outstanding players and good human beings," LFC academy director, Frank McParland told the club's official website.
"The results speak for themselves, as last season seven academy players made their first-team debuts. Education and community work is key to the development of our young players and we look forward to taking our knowledge and experience of developing young footballers to India."
Liverpool plan to not just train kids, but also educate coaches at the academy, which will be situated at the DSK Supinfocom International, situated in Loni.
"This is the first time an English top-flight club has partnered with an Indian team to help them bring through local talent," Billy Hogan, LFC's chief commercial officer, added.
"We have millions of fans in India so we are very excited to be working with DSK Shivajians FC and being part of the game's development in the country."
DSK Shivajians is a Pune-based club and DSK Group executive director Shirish Kulkarni the academy provides the youngsters in India with a perfect opportunity to enjoy world-class coaching and facilities.
"We are delighted with this partnership and believe that this will go a long way in inspiring and honing the skills of both the current players and those who aspire to follow them into the game," Kulkarni said. "This will give them an opportunity to realise their potential.
"I am a footballer at heart and Liverpool has always been my favourite club. It is today our privilege to be in a position where we cannot just help bring in a world-class pool of talent, infrastructure and expertise to Indian grounds but also to do it with a club that has my loyalties.
"I am very confident that this academy will go a long way in placing India strongly on the national and international professional football map."