Liverpool went down 1-2 to arch rivals Manchester United on Sunday's emotional match at Anfield, failing to register their much-needed Premier League win. Inspite of the defeat they were thankful for the support from the football fraternity.
Sunday's match against Manchester United will go down in Liverpool's history as one of the most significant matches ever played as it was their first game after the Hillsborough Independent Panel concluded that fans of the club were not the cause of the disaster that took place 23 years ago.
In its report presented on Sept 12, Hillsborough Independent Panel concluded that Liverpool fans were not the cause of the deaths of 96 people during the FA Cup semi-final match between Liverpool and Nottingham Forest at Hillsborough stadium on April 15, 1989.
Liverpool Managing Director Ian Ayre thanked "Manchester United Football Club for their gestures of support."
"A lot is written about the fierce rivalry between the two clubs (Liverpool and Manchester United) - and it is a great rivalry - but people forget to mention that in the immediate aftermath of the disaster, Alex Ferguson was one of the first to phone Kenny. He asked if there was anything Manchester United could do to help and even arranged for a group of their fans to come and lay scarves and flowers at Anfield as a mark of respect. It's something that Kenny has never forgotten," Ayre told Arsenal Official site.
"Manchester United are not alone, though. Ever since the Hillsborough Independent Panel's report was released, the reaction from the entire football community has been magnificent," he added.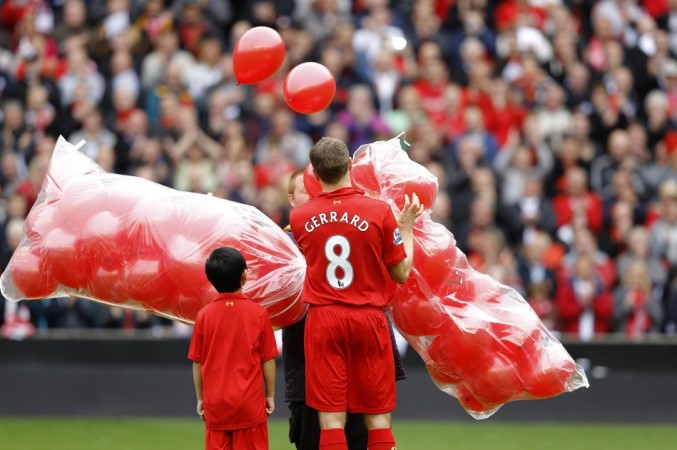 Mentioning the support from various quarters - Arsenal, Carlisle, Stoke, Manchester City, Rangers, Celtic and Goodison Park - Ayre said that he was touched by the gestures shown by football fans around the world.
"This sport can get a lot of bad press at times, and some rightly deserved, but when it matters, the football community pulls together and over the last 10 days we've seen that. On behalf of everyone at Liverpool Football Club, I just want to say thank-you," he concluded.
An emotional tribute was paid to the victims of the Hillsborough disaster just before the match between Manchester United and Liverpool began.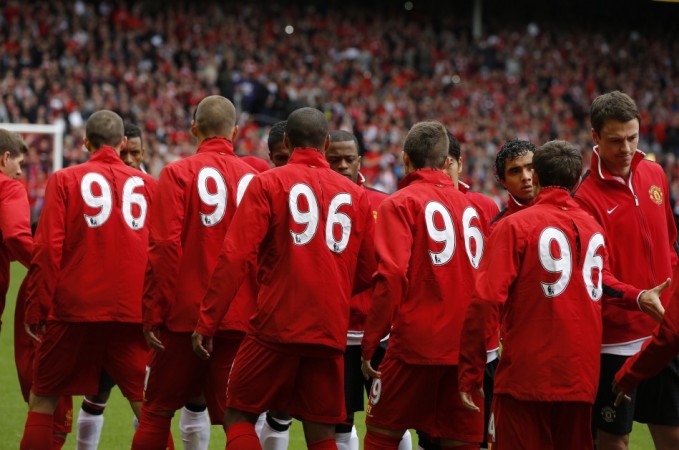 Both the teams took to the field wearing red jackets with "96" printed on the back, signifying the number of fans killed in the tragedy 23 years ago. Luis Suarez and Patrice Evra, who refused to shake hands in their last meeting, extended the olive branch to each other on Sunday. The former was banned for eight matches for racial abuse.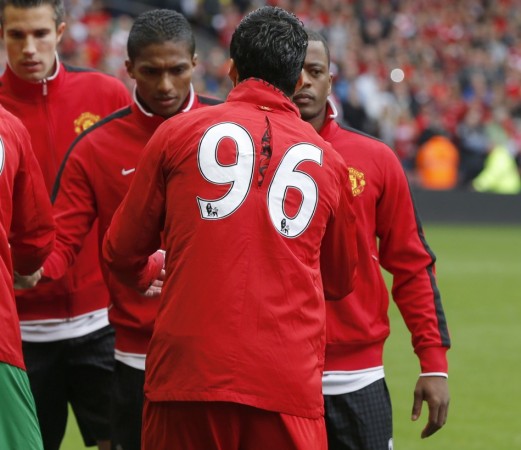 Manchester United legend Sir Bobby Charlton presented a bouquet of red roses to former Liverpool striker Ian Rush, and captains Steven Gerrard and Ryan Giggs released 96 red balloons as a tribute to the 96 fans killed in Hillsborough disaster.