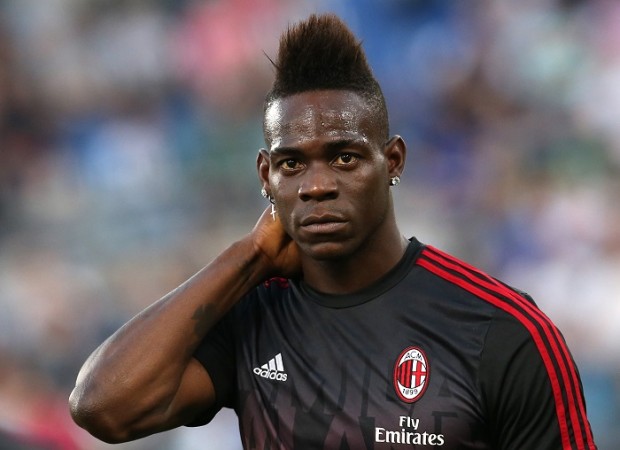 The transfer window is a lightning rod for strange rumours, the kind where pigs flying is more likely that the move going through. One more to be added to that particular department is Liverpool striker Mario Balotelli to Manchester United.
Balotelli has been told he can leave by Jurgen Klopp, but the Italy international has, so far, been unable to find a club. With his attitude still in question and the fact that he is on a high salary, makes it difficult for clubs to take a punt on the former Manchester City, Milan and Inter Milan striker.
Several clubs from Italy, France, Turkey, England and even Switzerland have been linked with a move for Balotelli, even if none of them have been able to put a stamp on the deal.
Amidst all that comes the transfer rumour saying Balotelli's agent Mino Raiola has offered his client to Manchester United.
Raiola has already brought three players to Manchester United this summer, brokering deals for Zlatan Ibrahimovic, Henrikh Mkhitaryan and Paul Pogba, the last of which was for a world record fee. According to the Gazzetta Dello Sport, Raiola wants to make it four and has talked to Jose Mourinho about the possibility of signing Balotelli.
The report from Italy goes on to say the move is unlikely, even if it should have really been "No way Jose."
Moving from Liverpool to Manchester United or vice versa is usually extremely difficult, and while you feel this particular transfer will be one of those where the Anfield faithful will have little issues over, the chances of Mourinho, who did not have the greatest of times managing the striker at Inter Milan, and Manchester United agreeing to take Balotelli on board is next to impossible.
What does not seem impossible, however, is Balotelli playing in Switzerland next season. The 26-year-old is reportedly in discussions over a move to FC Sion, according to the Swiss club's president Christian Constantin.
"I can confirm we're discussing about a possible loan of Balotelli," Constantin told Ticinonews.ch. "We're progressing but I can't say yet if the transfer will be successful or not."