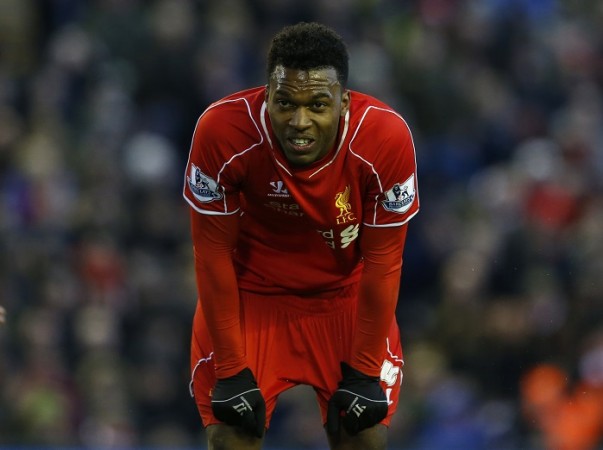 Liverpool striker Daniel Sturridge is confident that he and Mario Balotelli can form a "successful partnership" at Anfield if they are played together.
While the Reds had a very poor start to the 2014/15 season following the departure of Luis Suarez to Barcelona, the Merseyside club having been playing well of late especially after the return of Sturridge from a lengthy spell on the sidelines.
The England striker, who spent almost five months on the sidelines due to hamstring and a calm problem, has already boosted Liverpool's chances of making a top four finish in the Premier League and securing some silverware in the form of either the FA Cup or the Europa League this season.
Although the former Chelsea player has not completed a full 90 minutes since his return from injury, he has been pretty impressive, scoring 2 goals and providing an assist in five games so far.
Balotelli, on the other hand, has been less than impressive since his arrival to Anfield last summer, managing to score only one goal in the Premier League so far.
However, Sturridge admits that he can form a "successful partnership" with Balotelli if both of them are started together.
"I enjoy playing with Mario," Sturridge told Sky Sports"He is a great guy and I get along with him. I feel we can have a successful partnership."
Nevertheless he insists that he is comfortable playing alongside any of his Liverpool teammates.
"It is down to the manager who he picks, but for me, I can play with Mario or any of my team-mates," added the former Manchester City striker. "You have to adapt your game to each individual, and whoever it is, I will make sure it works for the better of my team."
Although many are worried that Sturridge's injury problems will again resurface due to the Reds being involved in many fixtures of late, the striker insists that he is feeling healthy.
"I've got no worries, no stresses at all," Sturridge added. "I am enjoying my football at the moment."