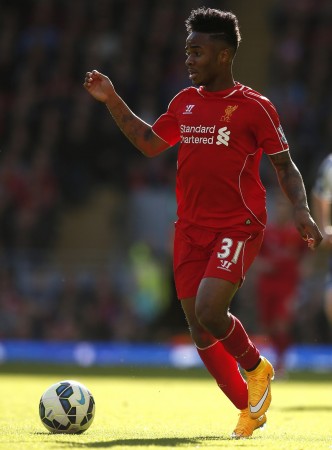 Liverpool forward Raheem Sterling has rejected a new £100,000-a-week deal saying that the "timing was a bit off", and he would have signed if the offer was put on the table last season.
Sterling's contract situation has been going on for quite some time now, with the Reds trying to persuade the 20-year-old to sign a new contract since the beginning of this season.
However, the two parties have not been able to reach an agreement due to a number of reasons.
Liverpool were thought to be pretty confident of Sterling signing the new improved contract worth around £100,000-a-week deal, but the youngster turned down this offer as well.
The rejection of this new deal has led to people, especially Liverpool fans, labelling Sterling as greedy. However, the youngster says that he is not a "money-grabbing 20-year-old", insisting that he is more concerned about winning trophies.
"I don't want to be perceived as a money-grabbing 20-year-old," the England forward told BBC. "I just want to be seen as a kid who loves to play football and to do the best for the team."
"It's not about the money at all," he added. "It's never been about money. I talk about winning trophies throughout my career. That's all I talk about."
"I don't talk about how many cars I'm going to drive, how many houses I've got. I just purely want to be the best I can be."
The youngster, who currently earns around £35,000 a week, claims that he would have accepted much less than £100,000 a week had he been offered a new deal last season.
"If, at that point in time, I was offered a contract, I most definitely would have signed straight away, probably for far less money than being said now," he said. "I just think the timing was a bit off."
The England forward says that he will now only be opening his contract talks with Liverpool once the season finishes.
"I keep hearing I've rejected all sorts of contracts. Me, the club and my reps have spoken about it and put talks on hold until end of season, so it's frustrating to hear the contract situation keep going on and on. I just wanted to get my point across on the whole thing."
"In my head I've sat down and thought about it. But, at the end of the season, I just want to sit down with the club and my representatives. I will definitely give guarantees when the season has finished."