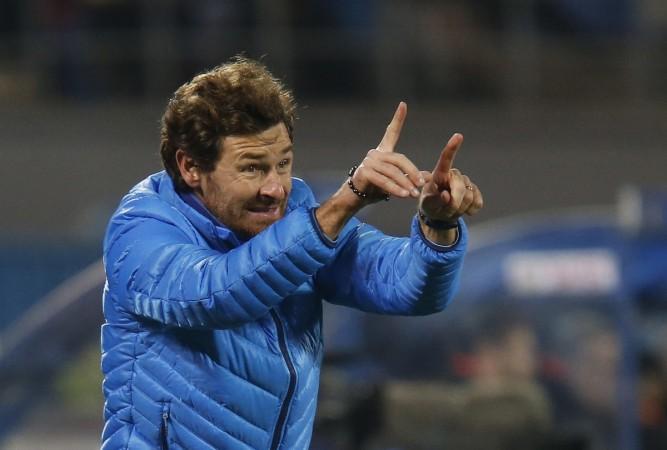 Liverpool are reportedly targeting Zenit Saint Petersburg boss Andre Villas-Boas as a possible replacement for their incumbent manger Brendan Rodgers, who is currently under fire, following the Reds' poor performances this season.
After doing brilliantly in the last campaign, where they nearly secured their first league title since 1990, Liverpool have been very poor this season as they are currently ninth in the Premier League with only 21 points from 15 games.
And this has led to suggestions that Rodgers had nothing to do with Liverpool's success last season, and they only did well due to the superb form of Luis Suarez.
Although Rodgers, who spent in excess of £100 million on transfers this summer, has managed to bring some consistency to the Reds' results of late, it is believed Fenway Sports Group (Liverpool owners) are looking for a more able manager.
And according to the Times, former Chelsea and Tottenham Hotspur boss Villas-Boas fits the bill.
Despite the 37-year-old boss struggling to establish himself in the Premier League, as he was sacked by both Chelsea and Tottenham, Liverpool owners are believed to be interested in giving him a chance after seeing doing well with Zenit St Petersburg this season.
The report further added that Liverpool have asked the Portuguese, who began his career as a chief scout under Jose Mourinho, to give a detailed report on his managerial techniques and philosophy.
Meanwhile, Liverpool reportedly want their players to get off social media, following the recent Instagram controversy involving their striker Mario Balotelli.
The former Manchester City striker was charged by the FA after he posted an image of the video game character Super Mario on Instagram with a description that included the phrase, "jumps like a black man and grabs coins like a Jew."
Although Balotelli immediately apologised for his comments, he could be facing a suspension, and Liverpool chief executive Ian Ayre admits that he would "love to keep" all the Reds' other players from posting on social media.
"Given the choice we'd love to keep all our players away from social media because it really is a problem," Ayre told ESPN.
"I don't think we have got to the point where we would stop people doing it, but we certainly have a very stringent policy that all of our players sign. If they step out of line then we punish them."